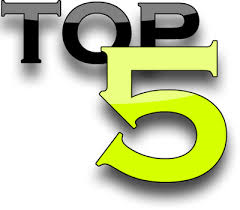 Choosing a home alarm system company is a tough decision, now thanks to the experts at AlarmsystemReport.com the decision making process just got a little easier.
Jacksonville, Florida (PRWEB) January 03, 2014
Handpicking the best home alarm system companies in the market was definitely not a walk in the park. The experts at Alarm System Report has done the painstaking job of researching and testing dozens of home alarm systems in the market to be able to come up with truthful and unbiased reviews. These reviews covered every aspect of the home alarm system and the alarm system company.
After thorough reviews and deliberations, AlarmSystemReport.com has named FrontPoint Security, LifeShield Home Security, Protect America, ADT Security, and Vivint Home Security as the best home alarm systems for 2014.
AlarmSystemReport.com's home alarm system reviews highlight both the advantages and the disadvantages of each of the top alarm system companies in order to help readers make the right choice.
Awarding it as the best home alarm system in the list, AlarmSystemReport.com has concluded that FrontPoint Security's strengths are the following– its cellular monitoring option, web remote access feature, do-it-yourself installation, and home automation equipment. The alarm system company's superior customer service was also cited.
The only weakness mentioned by the review site for this FrontPoint is its limited warranty offering.
For LifeShield Security, AlarmSystemReport.com has noted that the following positive advantages for consumers – low monthly fees, do-it-yourself installation for its devices, and its suitability to dormitories and small spaces. The review concluded that it is the alarm system company with the most affordable pricing.
The one blow on LifeShield's competitiveness, according to AlarmSystemReport.com, is its proprietary equipment. This means that it is using equipment that are made exclusively for the company instead of getting it from established and already trusted manufacturers. However, the review site has qualified that this could also be taken as an advantage. Because it is using its own equipment, LifeShield can keep the rate of their monitoring service extremely low when you sign up for a monitoring agreement.
For Protect America, AlarmSystemReport.com has identified the following advantages when availing their service – quality service for very little to no up-front cost, quality cellular monitoring services, and do-it-yourself installations. Negative observation on this company is its poor customer service ratings but it was noted that this has recently improved significantly.
For the oldest alarm company, ADT Security, AlarmSystemReport.com has taken note of its many alarm options available for customers. Quality of its remote monitoring and cellular monitoring services are also some of its advantages. Its only downside is its high monthly fees for its cellular monitoring services.
AlarmSystemReport.com, has listed the following advantages for Vivint Security – latest wireless technology, touchscreen control panel, and affordable home automation products and services. The weakness of this alarm system is its history of poor customer service and the fact that its alarm equipment manufacturer is new to the industry.
There are other high-end alarm systems that cost way higher than what these companies listed above offers in the market. But AlarmSystemReport.com would like to provide the best available alarm system with the most affordable and reasonable prices for the average American household.
About AlarmSystemReport.com
AlarmSystemReport.com provides information on the best alarm systems available in the US market. It's also an acclaimed website for customers who want unbiased and comprehensive reviews of the alarm systems before making any purchase.
# # #