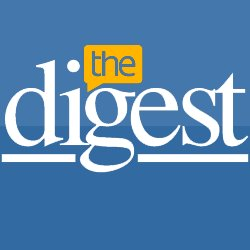 Thanks to the vastly expanding and easily accessible high speed Internet, VoIP providers can offer inexpensive and reliable services to businesses seeking more efficient modes of communication.
Los Angeles, CA (PRWEB) April 11, 2014
The consensus is in! Experts from TheDigest.com have determined the top 3 business VoIP providers of the year. After considering customer reviews, plan rates, help services, and quality of providers, the best 3 business VoIP providers stand as: Vonage, RingCentral, and Jive. VoIP, which stands for voice over internet protocol, is a digital phone system that uses a cloud-based communication system as opposed to traditional phone systems that use analog cables for transmitting signals. Thanks to the vastly expanding and easily accessible high speed Internet, VoIP providers can offer inexpensive and reliable services to businesses seeking more efficient modes of communication.
1) Vonage
Vonage (formerly Vocalocity) serves small to medium-sized businesses best. Vonage is a dependable business VoIP provider, astonishingly ranking as one of the cheapest phone providers whilst offering one of the richest set of features available. Vonage's heightening features include a unified inbox for fax, email, and voicemail, call flip, voicemail transcription, and an award winning dashboard interface, along with several others. Offering unlimited local and long distance calling with flat rates and no contracts, clients with Vonage save between 50-80% on their monthly phone bill after switching away from traditional phone lines. Businesses looking to switch over to VoIP are lured in with Vonage's IP phone for new customers and stay satisfied with Vonage's investment in their product. Vonage's low prices stem from their investment in VoIP technology, as they both own and develop everything they send you.
2) RingCentral
TheDigest.com nominated RingCentral for silver place for a number of reasons. Trusted by over 300,000 businesses who use their services, RingCentral is an award-winning business VoIP provider that received a 2009 Webware 100 award for Communication. RingCentral provides a smooth connection on their cloud services, helping businesses thrive with all of the important calls they make.
RingCentral offers the complete package for businesses. Their business phone systems offers unlimited talk, text and conferencing within a very affordable price range. Aware of their clients differing needs, RingCentral offers a wide range of plans from $19.99 per month per user to $39.99 per month for one user. The RingCentral Office Package allows clients to keep adding lines and customize the system with certain features and machines that fit their business' communications plan. RingCentral is consistent within their care packages, as each plan, regardless of business size includes features such as: unlimited calling to the US and Canada, one toll-free and one direct-dial local number for voice and fax, 1000 toll-free minutes, unlimited extensions, and one direct-dial local number per user. With larger plans, you get unlimited extensions for multiple office locations.
Their efficiency and efficacy shines through with their customer service and technical support being available 24/7 along with help with set-up to get your company running with RingCentral service the very day you order it. And due to their confidence in their service success, RingCentral has a 30-day risk-free guarantee.
3) Jive
Jive Communications takes advantage of the cloud better than any other business VoIP company. By using the advance technology of the new Internet data storing and processing system Jive is able to advance their quality of service allowing businesses to create a cohesive, effective communications system. Used by organizations and government agencies of all sizes, Jive's customers are pleased with the perks of unlimited extensions and unlimited local and long distance calling. Jive is ranked as the best customer service rated company because of their clear and simple pricing - it's a completely flat rate. There are no hidden fees or expensive add-ons, just consistent features regardless of company size. Some of their enhancing features include: unlimited auto attendants, extensions, voicemail boxes, call queues, ring groups, conference bridges and conference calling for $19.95/month for any company with 50+ users.
Businesses interested in VoIP phone systems should visit: http://www.thedigest.com/voip_business.