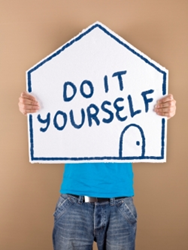 Thanks to the industry expert reviews on alarmsystemreport.com consumers have access to free informative reviews to assist them in deciding on the correct system.
New Orleans, Louisiana (PRWEB) April 02, 2014
The home alarm system experts at AlarmSystemReport.com have revamped and updated their 2014 Do-It-Yourself alarm system reviews to help educate readers who are looking for a DIY alarm system for their homes.
AlarmSystemReport.com's updated list of DIY alarm system reviews featured the following DIY alarm system companies – FrontPoint Security, LifeShield Home Security, Protect America, and Vivint Home Security. These companies were discovered to be at forefront of the alarm system industry because they provide the best products and services at rates that consumers will be willing to pay.
Each of the above-mentioned alarm system companies were meticulously reviewed to cover all vital information that readers need to know. Everything was discussed broadly - from the overview of the alarm company and the equipment and services it offers, the pricing arrangements and monitoring packages, to the details of the system installation. Each of these pertinent details was covered to give readers a definitive guide in choosing the fitting provider for their home security needs.
Leading the list is FrontPoint Security, according to AlarmSystemReport.com, its systems require easy do-it-yourself installation using the latest GE Wireless technology. With easy to follow instructions that with the purchase of the system, most customers have completed the installation of FrontPoint systems easily without calling the company for support.
Coming in second, Lifeshield Security offers alarm systems that are also easy-to-install. According to Alarm System Report, most customers who have tried it were able to have their system up and running in less than an hour without any technical support coming from the company.
Protect America, meanwhile, were noted by Alarm System Report to be using the GE Wireless alarm systems with the GE Simon XT which are designed as simple do-it-yourself systems. It said that anyone could just simply follow the instructions that come with purchasing the system. The review site also gave props to the system's "plug and play" design set-up that makes its installation easy as pie.
Alarm System Report reported that Vivint Secuirity, meanwhile, uses do-it-yourself systems from 2Gig Technologies that are top of the line and are considered one of the best in the industry. These alarm systems are wireless for simply do-it-yourself setup.
These Do-It-Yourself alarm system companies are among the most popular alarm systems in the industry. But more than its prominence, Alarm System Report ensured customers can get the most of what they paid for in any of the alarm system company on its list.
About AlarmSystemReport.com
AlarmSystemReport.com is the encyclopedia of home alert systems. Its comprehensive alarm system reviews that are made through the help of security system experts contain timely and unbiased information that are of big help for customers who are finding the best solutions for their home alarm and security needs.