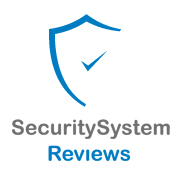 For consumers looking to protect their home and families with a home security system, look no further than securitysystemreviews.com.
Memphis, Tennessee (PRWEB) May 13, 2014
Security System Reviews has released its reviews and recommendations for the leading security system companies for 2014. The following companies that made it on the list offer new and innovative products and technologies change the way homes are protected – FrontPoint Security, LifeShield Security, ADT Home Security, Protect America, and Vivint Security.
These top home security system companies offer home automation, cellular or wireless technology at affordable rates. All of them have built their status over the years for being the front liners in the industry. After a comprehensive review, they were found to excel in terms of affordability, equipment and technology, installation, and customer service.
Each of the security system review discussed a brief overview of each alarm system company's background and history. Also broadly tackled in the reviews are the following aspects of a home security system – company's equipment pricing arrangement, monitoring packages, technology and equipment offerings, discount coupons.
SecuritySystemReviews.com also included a section in the website where readers could submit pertinent information and then let the review site ask the security system company of their choice for a price quotation on their behalf. The only information needed to avail this free service is the type and size of property where the security system would be set up, zip code, the inquirer's full name, phone number, and valid email address.
Aside from this, each review also included the complete contact information of each security system company so that it would be easy for readers to call directly the security system provider of their choice for inquiries, advices, price quotations, or for unadvertised promotion. These contact details are guaranteed to be up-to-date and accurate as the staff behind the review site continuously monitors these security system companies.
Another stellar feature of the site is the section where a comparative table including all the featured home security systems is laid out. This section is best to view after reading the narrative reviews of each of the featured company to sort of review and finally compare and contrast every aspect covered by the assessment.
SecuritySystemReviews.com's full reviews of these security system companies are now available at their site. Readers who will visit the site are assured to find extensive reviews that cover pertinent details of the leadings security system companies.
About SecuritySystemReviews.com
SecuritySystemReviews.com provides great reviews of the leading security system companies in the market with the consumers' interest in mind and nothing else. It is committed to helping readers save time and money while researching home security systems through unbiased, complete, and up-to-date assessments.
# # #