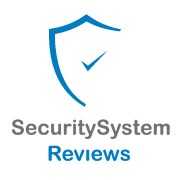 Consumers searching for the best home security systems of 2014 need look no further thanks to the experts reviews at securitysystemreviews.com.
New York, New York (PRWEB) May 20, 2014
With the release of SecuritySystemReviews.com's updated reviews of the best security systems, homeowners now have unlimited access to everything they need to know about the leading security system companies in the market and the different technologies that they offer.
For this year's list, the following leading security system companies – FrontPoint Security, LifeShield Security, ADT Home Security, Protect America, and Vivint Security. As the Best Security System Companies for 2014. All these companies offer new and innovative products and systems that are gradually defining how homes should be protected.
These top security system companies offer a wide variety of technologies incorporated together to create efficient security systems. They provide home automation, cellular or wireless technology, and monthly monitoring with online and mobile access.
These companies also do not just depend on their names and reputations; these are companies that are proven by SecuritySystemReviews.com to deliver. After the impartial and extensive assessment of the review site's experts, all of these companies featured in the site excel in terms of affordability, equipment and technology, installation, and customer service.
Each review tackled the affordability of each security system companies because experts knew how important it is for consumers to find the best deal possible. It also enumerates the most recent discount coupons that each of the company offers. On top of this, there is also section in each site where suggested ways to save when buying a home security system are discussed.
Quality of equipment used by each featured company was also comprehensively assessed in each review. It was determined that some of the featured security system companies employ the use equipment from trusted manufacturers like General Electric (GE) Systems while there are some that uses proprietary security system equipment. Either way, SecuritySystemReviews.com assured potential home security system buyers that all these companies could deliver astounding security system services.
In terms of installation, four of the featured companies - FrontPoint Security, Protect America, Vivint Home Security, and LifeShield Home Security – offer do-it-yourself installation for their systems. Only ADT Security still requires professional installation but the good news is that this company offers same day installation so customers don't have to waste time waiting for company representatives to come to their home.
All of the companies in this year's best security systems list also received great feedback from customers in terms of how they deal with clients. Customer service was a significant factor in ranking these companies.
The full annual home security system company reviews are now available at SecuritySystemReviews.com. Homeowners are encouraged to read each review.
About SecuritySystemReviews.com
SecuritySystemReviews.com is widely known as the go-to website for impartial and thorough assessments of the top security systems in the United States. The review consults with industry experts to make the reviews and findings more accurate and up-to-date. Readers are assured that this review site is not in any way affiliated with the home security system companies that they feature.
# # #