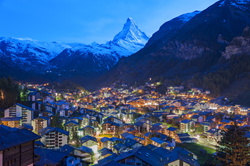 More and more travellers, whether they're experienced skiers or first-timers, are making the most of current ski deals and heading to the best resorts to enjoy the entertainment and soak up the vibrant party atmosphere.
(PRWEB UK) 27 October 2014
Not so long ago ski holidays were largely considered affordable only by the rich and famous. Since the millennium, however, times – and ski resorts - have changed. The advent of quick and inexpensive flights to top ski destinations in France, Italy, Austria and Switzerland, and greatly reduced fares to the USA and Canada combined with abundant holiday rental accommodation to suit every taste and budget means that ski holidays can now be enjoyed by everyone.
Skiing itself is only part of the story, however. Today, the world's most prestigious ski resorts are renowned as much for their hedonistic après-ski scene as they are for the quality of their slopes. Consequently, more and more travellers - whether they're experienced skiers or first-timers - are making the most of current ski deals and heading to the best resorts to have fun, enjoy the entertainment and soak up the vibrant party atmosphere.
With the popularity of ski holidays on the rise, leading vacation rentals specialist Alpha Holiday Lettings has named the world's best ski resorts for partying and après ski in 2014/2015.
Ischgl, Austrian Tyrol
Ischgl is the ski resort that has it all; a naturally beautiful Alpine setting, slopes that are suitable for skiers of every ability, year-round attractions including tennis, fishing, cycling, hiking, fun parks and mini-golf, superb shopping, bars and restaurants and plentiful accommodation. Ischgl's 'Top of the Mountain' concerts, held each Easter, have attained legendary status and attract international performers of the calibre of Elton John, Katy Perry, Robbie Williams, Beyoncé, Bob Dylan and Rod Stewart to entertain the après-ski crowds.
Vail Mountain Resort, Colorado
Nestled at the foot of the mountain, Vail Mountain Resort is the gateway to one of the USA's most popular and spectacular skiing areas. The town of Vail is split into three areas - Lionshead, Vail Village, and Golden Peak – which between them contain a host of après-ski hotspots including dance and live music venues, pubs, nightclubs, lounge bars and lots of great eateries. Pedestrian friendly, Vail has heated pavements and when the sun dips behind the mountain the post-skiing partying begins.
Chamonix, France
Overlooked by the might Mont Blanc, chic Chamonix is considered one of France's most prestigious ski-resorts. Nevertheless, everyone is welcome here to enjoy some of the most exciting pistes in the Alps, whilst down in the valley Chamonix town caters for partying night owls from dusk 'til dawn. Whether your style is a cosy English pub, a boisterous après-ski bar, a tea room or a frenetic all-night discotheque Chamonix is one of the hottest – and coolest – ski resorts in which to be seen having a good time.
Zermatt, Switzerland
Needless to say, a mountain village in the heart of the Swiss Alps and dominated by the iconic Matterhorn is always going to offer an outstanding ski holiday. Better still, away from the slopes the Swiss really know how to have a good time. For starters, with over one hundred restaurants Zermatt is regarded as the gastronomic capital of the Alps so finding good food before partying the night away won't be a problem. Then it's on to Zermatt's seemingly endless supply of lounge bars, traditional inns, après-ski haunts, smoking lounges and live music venues; there are more than sixty inviting, colourful and cosmopolitan places in which to relax with a drink a swap skiing stories. And that's before you hit Zermatt's fabulous nightclubs…
Whistler, British Columbia, Canada
The great thing about Whistler is that whilst the resort is legendary for the quality and diversity of its skiing, snowboarding and other snow-sports there's so much else to see and do here that you could spend an entire holiday without ever strapping on a ski or skate. When not admiring Whistler's breath-taking mountain vistas, hiking, golfing, shopping or wine tasting, visitors can enjoy some of the best après-ski entertainment of any ski resort. Every possible style and nationality of bar, tavern, lounge and club is represented in the resort; a crawl here could last months, whilst for those who have the energy, Whistler's nightclubs frequently host sets from world-famous DJs ensuring that the resort's feel-good atmosphere remains long into the night.
Click here for the full detailed list of "Best Ski Resorts For Partying & Apres Ski".
About Alpha Holiday Lettings
Alpha Holiday Lettings has rapidly established itself as one of the top holiday rentals portal sites in Europe and offers self-catering apartments, cottages and holiday villas in Spain, England, France, Portugal, Italy, Cyprus, Turkey and other destinations around the world. The majority of the properties listed on Alpha Holiday Lettings are privately owned and are booked directly with holiday home owners. For more information, visit http://www.alphaholidaylettings.com.