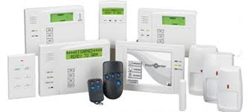 Wireless alarm system reviews are now available for free online at AlarmSystemReport.com
Minneapolis, Minnesota (PRWEB) January 27, 2014
AlarmSystemReport.com has named FrontPoint Security, Protect America, LifeShield Home Security, Vivint Home Security, and ADT Security as 2014's Best Wireless Alarm Systems in the United States.
FrontPoint led the list as AlarmSystemReport.com labeled it as "the alarm system company to beat" in the market today. According to the review site, it provides wireless alarm systems with cellular monitoring and web and remote access at some of the most affordable and economical prices. Aside from its wide range of services and equipment, this alarm company also offers superior customer service and technical support. It also offers a full 30 day money back guarantee.
Meanwhile, Protect America was named as the silver medal winner in AlarmSystemReport.com' best wireless alarm system rankings. It offers a lot of advantages for homeowners who are seeking for alarm systems with a great up-front cost and affordable monthly monitoring. On top of providing lifetime warranty on its equipment, it also offers equipment packages that are very cost-effective.
With extremely low up-front cost and nearly unbeatable monthly monitoring prices and features, LifeShield Home Security also made it to AlarmSystemReport.com's best wireless alarm systems list. Its great pricing, quality proprietary equipment, and excellent customer service are the factors that boosted its rankings in the list. This alarm system company also provides consumers free interactive features with online and/or remote access no matter which plan or package they avail of. Best for dorms and small spaces, it offers great incentives including a 30-day money back and price match guarantee.
Another alarm company that made it to AlarmSystemReport.com's top wireless systems list is Vivint Home Security. With its partnership with equipment manufacturer 2Gig, this alarm company provides home security and home automation products with a TouchScreen Control Panel and the latest wireless technology. Its strength is the wide array of equipment it offers, which also includes energy management like solar panel home installations and surveillance solutions. It is one of the few companies that offer such amount of equipment for a great value.
Meanwhile, ADT Security secured the last spot in AlarmSystemReport.com's best wireless alarm systems this year. With its very long history, this company offers different services and equipment with a number of different options. Its services also include remote monitoring and cellular monitoring.
Given the many wireless alarm system companies competing against each other in the industry, AlarmSystemReport.com's alarm system reviews were designed to make it easier for consumers to choose the right wireless alarm system for them. Full and comprehensive reviews of Alarm System Report's top alarm system companies have been published in its website.
About AlarmSystemReport.com
AlarmSystemReport.com gives readers thorough and impartial reviews of the leading alarm systems in the market. With timely reviews on the latest trends and technology in alarm systems, this website is the best resource for anyone who is on the lookout for the best alarm system available for their homes or businesses.
# # #