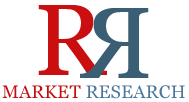 Dallas, Texas (PRWEB) August 11, 2014
This report focuses on one of the fastest-growing areas of the parcels industry: those services designed to carry parcels on behalf of consumers and small businesses, such as eBay or Amazon Marketplace sellers. In it we quantify the market size, historical growth rates, segmentation patterns and levels of industry profitability while reviewing key factors behind these figures. We also carry out an in-depth analysis of the relevant drivers of industry growth. This includes trends in home shopping, the growth of eBay and its peers and the development, by existing players and new entrants, of new services targeted at this segment. Leading operators focusing on the C2X sector are profiled, their strategies and positioning are reviewed and their performance and prospects are analysed.
Order a purchase copy of this report @ http://www.rnrmarketresearch.com/contacts/purchase?rname=203895 .
The report sets out historical trends in a data-rich document with over 30 charts and tables. It contains our forecast for C2X segment growth which is based on analysis of historical trends and our understanding of growth drivers.
What are the objectives of this report?
The UK parcels industry has continued to grow, however the traditional business-to-business (B2B) segment is increasingly mature. To find growth, carriers have had to look first to consumer deliveries (B2C) as home shopping became increasingly important, and now, as marketplaces such as eBay and Amazon continue to grow and increased home shopping leads to ever more returns, to parcels consigned by consumers and eBay sellers (C2X parcels).
The report is intended for parcels carriers and logistics groups, home-shopping retailers, operators of C2X parcels service providers, potential entrants to the segment, investors, banks, analysts, consultants and other parties with interests in the area.
Complete Report Available @ http://www.rnrmarketresearch.com/consumer-small-business-c2x-parcels-services-market-insight-2014-market-report.html .
What are the sources and methodology?
This report is based on

Interviews with senior-level contacts in the parcels market
In-depth analysis of the macroeconomic environment and relevant parcels market drivers
Financial analysis of the accounts of companies in the industry
Our own experience of advising both companies and investors in the express parcels and home shopping industry
Information from these sources has been synthesized and presented clearly and concisely with extensive use of charts and tables to illuminate points and support conclusions.
Table of Contents
The Consumer and Small Business Consigned Parcels Market 7
Market definition
History
New business models
Response of the Royal Mail and established parcels carriers
C2X Parcels Market Size and Growth 9
Market drivers
Segmentation
Retail Sales
Home Shopping
Internet shopping and parcels volumes
Mail order
Internet shopping: international comparisons
Returns
eBay / Amazon Marketplace sales
Consumer-to-consumer parcels
Competitive landscape 25
Business Models
Networks
Brokers
Dedicated services
Local postal services
Customer satisfaction and switching
Royal Mail
Other leading operators
Usage
Satisfaction
Volumes
Revenue and profitability trends
Website rankings
Operator profiles 38
Collect+
myHermes
InPost
ByBox
UPS Access Point
ipostparcels
Parcel2Go
Parcel Monkey
Interparcel
ParcelsPlease
Forecasts 44
Key driver forecasts
Market forecast
Implications for market share trends
Risks to the forecasts & implications for key participants
Appendix 49
List of Figures
1. Number of Post Offices by year
2. UK market volume
3. Market volume and growth by segment
4. UK GDP in current prices, inflation, and real GDP
5. UK retail sales growth
6. UK mail order and internet retail
7. Internet retail penetration for selected EU countries
8. Internet shopping returns rate by category
9. eBay UK revenue
10. eBay global revenue split
11. eBay global gross merchandise value (GMV)
12. Average selling price of merchandise on eBay, implied transaction volumes
13. eBay sales by category
14. UK consumers' parcel sending frequency
15. Customer satisfaction
16. Customers: types of problems reported
17. Customer switching behaviour
18. C2X parcels volumes: Royal Mail vs others
19. C2X parcels service price comparison
20. Carrier usage
21. Satisfaction level by carrier
22. C2X parcel volumes by carrier
23. Number of locations
24. Revenue per location
25. Revenue per parcel
26. C2X parcels service provider revenue
27. C2X parcels service provider profitability
28. Revenue growth in the last two years
29. Website rankings
30. UK GDP forecasts in current prices, inflation, and real GDP
31. Consumer and small business parcels volume forecast by segment
32. Royal Mail and others: forecast C2X parcels market shares
Explore more reports on Logistics & Shipping industry at http://www.rnrmarketresearch.com/reports/automotive-transportation/logistics-shipping.
About Us:
RnRMarketResearch.com is an online database of market research reports offer in-depth analysis of over 5000 market segments. The library has syndicated reports by leading market research publishers across the globe and also offer customized market research reports for multiple industries.