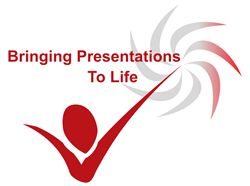 I got the job! I couldn't have done it without your help! Thank you!
San Francisco, CA (PRWEB) January 30, 2014
Presentation service, ChrisReich.Org, a TeachU™ company, is happy to report success at helping people secure top positions around the country. The company's newest offer includes presentation design and slide creation services to help candidates secure high-paying positions.
"Making a presentation is the new interview," writes Chris Reich, "Companies want to see what a top candidate can produce and how well they are able to express themselves. The job presentation has become the key to getting those higher end positions so we added this new service."
As recently as last week, the company received feedback from a client on yet another successful presentation. "I got the job! Couldn't have done it with your help!" was the most recent feedback.
"I am really proud to be doing something to help good people get great jobs," says Chris Reich. "Our company works very hard to present the client's information in a way that will give them every advantage. We coach on how to deliver the presentation as well."
ChrisReich.Org has been in business for several years and many clients become long-term customers for other presentation services. "Many clients return for assistance with quarterly reports or sales presentations," says Reich. "We also offer presentation training through our other TeachU company, TeachU Presentation. Our presentation training includes material you will not see offered elsewhere. We teach strategy and incorporate material from Game Theory and Strategic Thinking courses. This gives our students a real edge," says Chris Reich.
For more information, visit the company website at http://www.ChrisReich.Org.