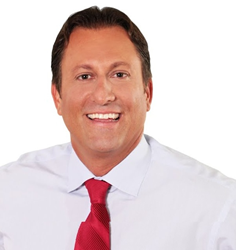 Join us in supporting Phoenix Rescue Mission's 'Code Red' campaign by dropping off cases of bottled water at one of our Phoenix law offices.
Phoenix, AZ. (PRWEB) May 26, 2014
For the third year in a row the law offices of Lerner and Rowe are hosting bottled water drop-off locations to support Phoenix Rescue Mission's "Code Red" summer heat relief campaign to help limit the instances of heat exhaustion, stroke, and heat-related fatalities. In addition to bottled water donations, the mission is also accepting monetary gifts donated online at phoenixrescuemission.org. And thanks to a special grant, all online donations made by May 30 will automatically be doubled to provide twice as much help! The "Code Red" will continue through August 31, 2014.
"Last summer there were 109 reported heat-related deaths in Arizona. These numbers could have been significantly higher without the summer heat relief efforts that the Phoenix Rescue Mission and other similar organizations provide to homeless and disadvantage individuals throughout Arizona," stated Attorney Kevin Rowe and founder of the Lerner and Rowe Gives Back foundation. "But, the mission can only do such much without the help of others. That is why in addition to hosting four drop-off locations, we agreed to match all water donations made through August 31, 2014. It is our hope that the Phoenix Rescue Mission's 'Code Red' heat relief campaign will be a success!"
Lerner and Rowe law offices will accept "Code Red" heat relief bottled water donations at the following Phoenix area locations Monday – Friday, 8:00 a.m. – 4:00 p.m.:
535 East McKillips Road, Building 2, Suite 105, Mesa, AZ 85301
5525 W. Glendale, Suite 201, Glendale, AZ 85301
7200 W. Bell Road, Suite D-2, Glendale, AZ 85308
2701 E. Camelback Road, Suite 140, Phoenix, AZ 85016
Questions regarding donation drop-offs at one of these three Lerner and Rowe law offices may be directed to Cindy Ernst at 602-977-1900.
More about Phoenix Rescue Mission
Phoenix Rescue Mission provides Christ-centered, life-transforming solutions to persons facing hunger and homelessness. The non-profit Mission, which has been operating since 1952, is asking the public for support of its many programs designed to save lives, including Hope Coach Street Outreach, Homeless Emergency Services, Men's Addiction Recovery Program and the new Changing Lives Center for Women and Children. For a complete list of items needed and drop-off locations throughout the Valley, visit phoenixrescuemission.org or call (602) 346-3332.
More about Lerner and Rowe Gives Back
Lerner and Rowe's main focus is to provide excellent service and care to their clients. Secondly and equally as significant, founding partner and principal Attorney Kevin Rowe encourages the firm's other attorneys and support staff to actively give back to the community through their charitable foundation, Lerner & Rowe Gives Back. They are committed to assisting organizations that are devoted to improving the lives of children and others located in communities across the State of Arizona.
Their personal injury, bankruptcy, social security, and criminal defense law offices are presently located in Central Phoenix, Mesa, Glendale, and Bullhead City with offices opening soon in Chandler, Peoria, and Tucson. For more details about their nonprofit organization, Lerner and Rowe Gives Back, visit LernerAndRoweGivesBack.com. For more details about the law firms, visit LernerAndRowe.com and LernerAndRoweLawGroup.com. Join the conversation by following them on Twitter (twitter.com/lernerandrowe) and Facebook (facebook.com/LernerandRowe).