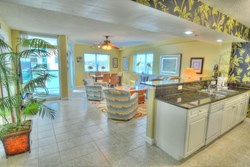 We've added and are currently working on new features for condolux.net ... making easier to browse through photos and narrow down search criteria.
North Myrtle Beach, SC (PRWEB) November 27, 2013
Like clockwork, every year, CondoLux recognizes the trend in shopping interest for vacations to Myrtle Beach. With the holiday season coming to a close, family vacationers start gearing up and researching their perfect summer rental spot to leave the chilly snow-ridden states and head to the beautiful beaches on the east coast.
"Every year, just after Christmas, we receive a huge influx of rental inquiries," said Hannah Roof, Director of Marketing for CondoLux. "Our call volume and website traffic has quadrupled by New Years Day."
To get ready for the booking season, the vacation rental company has spent the last year updating their website with new features, training reservation agents and providing then with new tools to be ultra helpful with guests, and making sure the 2014 rates are extremely competitive and inline with the market.
"We've added, and are currently working on, new features for http://www.condolux.net," said Paul Hanak, company webmaster. "We've changed up the unit search, making it easier to browse through photos and narrow down search criteria. The website got a new look last spring as well, and we're going to be releasing a few other changes to try and help the users as best we can."
The company is also going to release a Black Friday deal with steep discounts on their rentals for all of next year. You can sign up for the vacation deal as well as others here.
While the company has made quite a few streamlined changes over the past year, their ultimate goal has always remained the same -- provide affordable and quality vacations for their guests, from the booking process, to checking-in, to their overall stay.
-----
CondoLux is a vacation rental, real estate, vacation rental management, and golf package company, serving the Grand Strand area for 25 years, specializing in oceanfront condo rentals in North Myrtle Beach.
For additional information or to browse vacation homes and condo rentals, please visit http://www.condolux.net or call 800-624-6418.