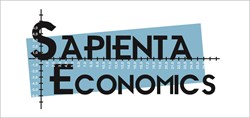 Investors want to understand the impact of the latest political moves on Cyprus economic policy as well as the current dynamic between business and politics, which are very key to their interests.
Nicosia, Cyprus (PRWEB) February 03, 2014
Cyprus became the focus of international media attention in March 2013 due to the extraordinary terms of its EU bailout, which included the now infamous "haircut" on bank deposits. Yet nearly one year on, the economy has not shrunk as fast as expected, fiscal targets have been met comfortably and the banking system is stabilizing. A privatization plan is in place, ongoing offshore hydrocarbons exploration is expected to lift current estimates for natural gas resources and there are also hopes of finding oil. Is it time to look again at Cyprus?
Answering this question demands clear and independent analysis from a reliable source that keeps a close track from within the country of rapidly evolving economic, sectorial and political developments.
As a result of the differentiated needs of its clients, Sapienta Economics has today launched its new website, offering a range of payment options for its comprehensive monthly Cyprus report. Sapienta Country Analysis Cyprus provides an unbiased and detailed report covering everything from macroeconomic trends, fiscal performance, banking sector dynamics as well as developments in the domestic and international politics of Cyprus. The result is a distinctively thorough, reliable and unbiased analysis on the country, of immense value to both current and future investors in Cyprus.
The Sapienta Country Analysis Cyprus report is immediately available from today as either a premium or standard subscription, both of which can be paid either annually or monthly, or a single-issue download is also available. Sapienta's Country Analysis Cyprus is already a highly valued resource for hedge funds, fixed income and equity analysts who have interests in either government bonds in Cyprus or banking sector or other securities, as well as companies involved in the energy, telecommunications and transport sectors. The large number of international businesses already active on the island find this report to be highly valuable, and many of them are already enjoying the unique analysis on offer via Sapienta's report.
The report features several sections, including an overview, a political analysis and outlook, a review of sectorial policies including natural gas and privatization, fiscal performance and forecasts including debt, banking sector trends, and an analysis of macroeconomic trends, including forecasts for Cyprus inflation, GDP growth, unemployment, and more.
Fiona Mullen @FionaMullenCY, is the author of this report and the founder of Sapienta Economics. Ms Mullen has over 20 years' experience in economic analysis and is frequently called upon by the international media to comment on Cyprus. She has also authored several papers and publications and has a number of prestigious international clients.
When first compiling this report, Mullen felt there was a gap in the market for a more regular independent analysis, in the face of such fast-moving developments. "There is a lot of ongoing radical change in local politics, economic policy and the economy of Cyprus, something which has only accelerated since March 2013," says Mullen.
"The analysis we provide does not simply cover news, but actually analyses and projects its impact on the economy, providing trends which are not highly visible to outsiders. These can be important factors such as the banking sector, public finances and the balance of payments and not just the regular indicators such as GDP and unemployment. Most other analysis reports are provided by large institutions and released periodically, but we feel that the analysis provided in a regular and timely manner is more useful."
Sapienta Economics has a local base in Cyprus, as Mullen has been living on the island for over 10 years. This provides the company with a unique depth of understanding and experience of the local market, as well as a flexibility to be able to report on critical factors for investors.
"Investors want to understand the impact of the latest political moves on economic policy as well as the current dynamic between business and politics, which are very key to their interests. Most official reports have a far longer editorial chain, resulting in them being outdated very quickly in such a fast-moving area, whereas investors want the latest and most up to date forecasts, something which our monthly frequency service can provide."
The January 2014 report is available immediately on the Sapienta Economics website http://www.sapientaeconomics.com, and the June 2013 report is also available online as a free download, in order to provide an example of the in-depth and comprehensive analysis this unparalleled reporting service provides.
Sapienta Economics prides itself on its independent objective analysis as well as the clear user-friendly format of the report. All information provided is free of any bias, as the company has no affiliation with any political parties, governmental bodies or any investment interest in Cyprus securities, allowing a completely objective report and free speculation and commentary.
With increasing demand for this reporting service, as from today, both premium and standard subscription levels are available directly on the website for those seeking regular in depth analysis on Cyprus. Both subscriptions are valid for up to 5 users and include access to the full report archive. Premium subscription includes critical update real-time alerts with a commentary from Sapienta analysts, and for those who require it, there is also the option for a single-issue download. Sapienta also offers custom bespoke services, which can be provided for clients who have very specific analysis needs or who require regular briefings.
The Sapienta Country Analysis Cyprus Report is released around the fourth week of every month and the latest January 2014 edition is immediately available now on the Sapienta website.
About Sapienta Economics Country Analysis Cyprus:
Each month Sapienta Country Analysis Cyprus provides you with independent, comprehensive yet concise monthly analysis, examining trends in domestic or international politics, budget, debt and structural policy as well as macroeconomic and sectoral developments of Cyprus.
Download the free sample of June 2013 report and view subscription packages here: http://sapientaeconomics.com/country-analysis-cyprus/.
Get access to the latest January 2014 report immediately here: https://sapientaeconomics.com/subscribe/.
For further information on Sapienta Economics subscriptions, for media enquiries or bespoke analyst services, please visit http://www.sapientaeconomics.com, telephone +357 22 346 149 or email research(at)sapientaeconomics(dot)com. Sapienta Economics can be followed on Twitter at @FionaMullenCY.