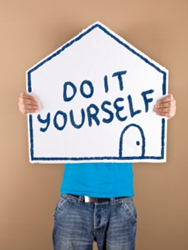 As DIY alarm systems are becoming more and more popular it is important for prospective buyers to conduct proper research with industry experts before making any decisions.
Chicago, Illinois (PRWEB) February 03, 2014
FrontPoint Security, LifeShield Home Security, Protect America, and Vivint Home Security are the winners of AlarmSystemReport.com's 2014 Top Do-It-Yourself Alarm Systems.
AlarmSystemReport.com has reviewed dozens of do-it-yourself alarm systems in the market and has narrowed its recommended list to the alarm systems mentioned above. The criteria used for choosing these alarm systems were price, quality of equipment, and ease of installation.
When it comes to price, the DIY alarm systems that are featured in AlarmSystemReport.com's list basically have the same monitoring fees at around $15 to $20 per month. The savings it gives to consumers on installation, however, is rather big and worth it. It doesn't add any additional costs to the up-front price. These alarm system companies provide cost-effective solutions for the readers' alarm system needs.
When it comes to quality equipment, one of most reputable manufacturer is GE Simon and AlarmSystemReport's top alarm systems FrontPoint Security and Protect America are using their products. The latest Control Panel for the Simon system is called the GE Simon XT. The GE Simon XT Control Panel is designed to simply sit on a tabletop. It can also be mounted using a small screw. A touchscreen version of the XT known as the GE Simon XTi is also available at AlarmSystemReport's top alarm systems reviews.
Another trusted manufacturer 2Gig Technologies, is used on the other hand by AlarmSystemReport's top alarm company Vivint Security. All the do-it-yourself equipment offered by this manufacturer is wireless and is equally accountable like other top of the line equipment in the market.
LifeShield Security, meanwhile, offers proprietary alarm system equipment that closely resembles Honeywell alarm systems. LifeShield's do-it-yourself alarm system is wireless just like the others and also fairs well in terms of quality.
When it comes to ease of installation, AlarmSystemReport's best DIY home alarm systems are fairly simple to install and does not require any advance knowledge. In fact, no prior installation experience is required and tools are hardly needed in the installation process. It is as easy as plugging in the main Control Panel, placing the wireless sensors, and contacting the alarm company to have the system activated. Basic set-ups usually take 30 minutes while more complicated set-ups take about an hour.
AlarmSystemReport.com's review of 2014 Top DIY Alarm Systems also included information on available discounts. The site has made it easy for readers to find the best value for their alarm system needs. Full contact information of the featured alarm companies was also included so that readers could directly call and ask for any unadvertised deals going on.
AlarmSystemReport.com's do-it-yourself alarm system reviews were crafted to cover every facet of alarm system purchasing and installation to give readers the most comprehensive details for their home security needs.
About AlarmSystemReport.com
AlarmSystemReport.com works with third party experts of home alarm system industries to produce independent and extensive reviews and assessments of the leading home alert system companies. It is the ultimate source for homeowners when it comes to quality and affordable home alarm system solutions.
# # #