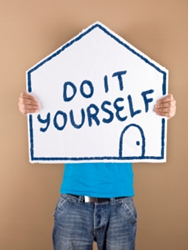 The DIY company reviews for 2014 are extensive and educational for all consumers considering purchasing and installing a do it yourself home security system.
Scottsdale, Arizona (PRWEB) May 27, 2014
As if the fact that intruders and hackers are everywhere in today's fast-paced, technology-driven age, another major problem that homeowners and business owners face is the ambiguity surrounding security system companies. There are a lot of options out there which means it is a robust, competitive market but one cannot be too careful when choosing the right system. Sometimes, cheaper models and even expensive systems are actually extremely vulnerable to a specific kind of attack. Of course consumers wouldn't know this without expert advice, which is why a good information resource is a necessity.
This is where sites like SecuritySystemReviews.com come in. Thanks to its panel and regular contributors that are made up of third-party, unbiased and experiences industry consultants, potential buyers now have the information they need to make good purchasing decisions. Exhaustive reviews, tips, articles and ranking are available for clients to peruse for free. People can compare different do it yourself home security systems even for the New Year. The rankings are based merely on the overall performance of the market players but are not indicative of the strength and weaknesses. Consumers can always look at the in-depth reviews on how these security companies are going to fare in 2014.
Do it yourself security systems are one of the most vulnerable systems in the market not because of any inherent design problems or flaws. It's simply because some users are not knowledgeable enough to install these systems and may end up compromising their own safety with bad information and inapplicable advice. It may be very easy to access and acquire a DIY home security system but that doesn't mean just anyone can make it work.
Experts suggest that only people with some background or basic knowledge in hardware and software attempt to install and set up such a system. DIY fanatic and junkies may be in too over their heads trying to make motion sensors, light sensors, temperature monitors and fingerprint scanners all work together at once in their own homes. Clients are urged to read and research on a particular product before making any sort of purchase.
Some things to watch out for when buying a standalone security unit for the home:
1. Make sure that the DIY home security systems the client is perusing uses a cellular network. This type of network is the most stable and least vulnerable. Wi-Fi and internet-only systems are not a good choice at all.
2. Check the availability of support in the client's area or at least a reliable contact number from the service provider.
3. Warranties and dates of system launch. Consumers must be wary that the discounted units in shopping complexes and websites may be outdated and easy to hack or disable.
4. Mobile app availability for camera systems is a must. What's the use of having a camera a user cannot access remotely? Recording after the fact doesn't help protect property.
Consumers should keep in mind that a complete DIY home security system can be comprised of both tech and traditional components. Extra deadbolts, window grills and reinforced doors are the possible physical parts of the system. The technology-based parts such as fingerprint scanning, temperature monitoring and motion sensors should complement the existing physical changes to the property as security is beefed up.
About SecuritySystemReviews.com
The website understands the need for a good and reliable resource for interested buyers. SecuritySystemReviews.com lets consumers compare different security companies based on pricing, equipment, strengths, weaknesses and even special offers if applicable. It seeks to give consumers the right information to determine what kind of security system is the best to protect their property.
# # #