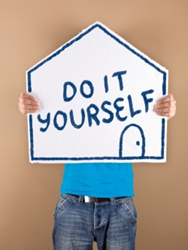 The 2014 DIY security system reviews are extremely useful for consumers on a budget still looking for top home security.
San Antonio, TX (PRWEB) May 15, 2014
http://www.securitysystemreviews.com/ has released its updated reviews of the following Do-It-Yourself (DIY) Security System Companies – FrontPoint Security, Protect America, Vivint Home Security, and LifeShield Home Security. Regarded as the best DIY security system companies, each of this company was thoroughly assessed in the following aspects – affordability, installation, customer service, and warranty.
In reviewing the best DIY security systems in the market, SecuritySystemReviews.com has recognized that professionally installed home security systems are not the only options considered these days by homeowners and that there is a rising demand for this kind of security system. This is why most respectable home security system providers now offer do-it-yourself installation feature, which consequently makes their service more affordable.
Seasoned home security experts have chosen the abovementioned DIY security system companies because of its relatively simple installation process. These companies are the recommended choices for readers who are handy enough and would want to save some bucks by not employing professional installation.
SecuritySystemReviews.com's DIY security system reviews were designed to be able to help consumers resolve on whether or not they should leave the installation of their home security system to the professionals or to save some dollars by doing it by themselves.
The experts at SecuritySystemReviews.com said that while the decision of choosing DIY security system companies generally depends on how skillful the consumer is, the chosen company's equipment quality, documentation, and customer support will play a big part in how difficult the installation process is for the average consumer. They therefore concluded that it is important for consumers to be educated on what to expect with the company of their choice prior to taking on the task of installing the security system they purchased.
SecuritySystemReviews.com's process of choosing the best DIY security systems is similar to the way its other home security system reviews were conducted. The process includes secret shopping, writing comprehensive reviews, and unanimously voting for the best do-it-yourself security systems to make it on the list. The only difference is that in this review, a little more time is allotted on assessing each company's installation process, documentation, and customer support.
Full reviews of the best DIY home security systems reviewed by SecuritySystemReviews.com home security experts are now available at the site for free. Homeowners who are planning to purchase a DIY security system are all invited to visit the site.
About SecuritySystemReviews.com
As an authority in creating security system reviews, SecuritySystemReviews.com provides impartial, thorough, and professional reviews of the leading security system companies in the market. Each review is aimed at helping consumers educate themselves before purchasing a home security system. Its staff is committed to putting its readers or the potential security system buyers' interest first before any security system company.