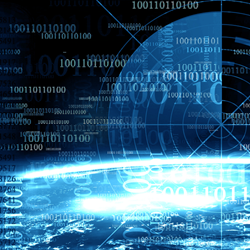 Cyber security may not be may not be what makes your business go, but failure to pay attention to it can certainly stop it in its tracks
New York, NY (PRWEB) October 18, 2014
For the second time in less than a month, the FBI has issued a warning on cyber security risks facing US businesses. On September 23rd, the warning was about the insider threat posed by disgruntled or former employees. And now, according to this Reuters report, on Wednesday, October 15th, the FBI issued a flash warning for US businesses about possible cyber espionage attacks by a "group of Chinese Government affiliated cyber actors who routinely steal high-value information."
"With the constant stream of headlines and warnings just about everywhere you look, It's no wonder the task of securing cyber assets can seem do daunting, especially for small to medium sized businesses; threats seem to be coming from everywhere, inside and out," says Joe Caruso, founder and CEO/CTO of Global Digital Forensics (GDF), a premier provider of cyber security solutions. "But the last thing an organization should do is throw their hands in the air and surrender to hopelessness, because focusing on the fundamentals of cyber security will not only stop a vast majority of common threats out their like cyber criminals and hacktivists, they also help organizations identify and respond to even the most sophisticated and advanced threats out there as well, like state sponsored actors and organized cybercrime rings. And in our experience helping clients secure digital assets since the infancy of the Internet, when clients do finally take a stand against cyber threats and give us a call, they are surprised with how far we can help them make their limited resources go towards a significantly improved cyber security posture. Anything less is playing with fire with the range of threats on today's cyber battlefield."
Assessing, testing and responding brings cyber security full circle.
"Cyber security may not be may not be what makes your business go, but failure to pay attention to it can certainly stop it in its tracks," says Caruso. "The good news is you don't have to figure out everything from the wheel to rocket ships to get started, we've got a proven framework of solutions to get businesses on a far better and safer track, no matter where they are on the readiness scale. We start by helping them figure out where they are starting from with our comprehensive vulnerability assessments, which helps an organization understand the threat vectors they need to worry about based on their unique business needs, regulatory requirements and the entire digital infrastructure they rely on, including everything from networks to digital devices like smartphones and tablets. Then we move on to penetration testing, where we play hacker to identify actual weaknesses by using the same kinds of techniques real-world hackers are using every day with great success. We put a lot of focus on social engineering awareness during this phase as well, because it is by far the most productive tool in a hacker's arsenal when it comes to getting that first foot in the door to successfully exploit a network. Then of course we help create an effective emergency response plan, from a policy and procedure perspective, all the way through devising an appropriate escalation matrix to save valuable time in the event of an emergency incident. Because as far as reducing the costly aftermath of a successful breach or intrusion, nothing is more important than cutting down the time it takes to identify and eradicate the threat, and start managing the longer term damage to things like public trust and confidence. In a nutshell, partnering with an experienced and trusted cyber security solution provider like GDF lets you focus on what you do best, by letting us do what we do best."
Ready to help businesses survive and thrive in today's digital world.
*Global Digital Forensics is a recognized industry leader in the fields of computer forensics, cyber security and emergency incident response, with years of experience assisting clients in the government, banking, healthcare, education and corporate arenas. For a free consultation with a Global Digital Forensics specialist, call 1-800-868-8189 about tailoring a cost-effective plan which will meet your unique needs, without wasting resources on solutions you simply don't need. Emergency responders are also standing by 24/7 to handle intrusion and data breach emergencies whenever and wherever they arise. Time is critical if a cyber incident has occurred, so don't hesitate to get help. For more information, visit http://www.evestigate.com.