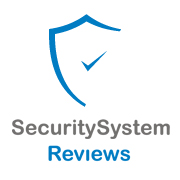 The experts at securitysystemreviews.com have reviewed all the top home automation systems and released their best of 2014, this list is a great resource in assisting consumers in their decision making process.
Washington, DC (PRWEB) April 08, 2014
Consumers can now catch up on the latest information about home security and home automation as experts at SecuritySystemReviews.com have recently completed and published their 2014 annual reviews of the best home automation systems in the country.
Making it to Security System Review's list of the leading home automation security system companies this year are Vivint Security, FrontPoint Security, Protect America, and ADT Home Security.
At the forefront of Security System Review's list is Vivint Security. According to the review, this security system company has worked its way to be one of the top home security and home automation companies in the country through its new wireless security system and its focus on home energy management and stellar customer service.
It was noted in the reviews that while Vivint may not offer the cheapest monthly fees compared to other companies in the list, it gives consumers extra savings on its energy bills. This is due to the appliance control, light management, thermostat control and the solar panel equipment offerings that come with their systems.
FrontPoint comes close to Vivint as the best home automation system. Its security systems boast of safety and simplicity features while its customer service history is no less than outstanding, according to Security System Review.
FrontPoint security home review gave props to how the company combines home automation with the latest wireless home security equipment technology. It also offers affordable cellular monitoring, mobile apps, and online access, according to the review. Also noted was the company's partnership with GE Security to bring its customers the latest wireless security systems.
Placing third in this year's best home automation list is Protect America. According to review, this company could boast of low upfront costs and affordable monthly monitoring fees, with some packages provided for free.
It was also noted that aside from providing quality home automation technology, Protect America also offers cellular, broadband and phone line monitoring features.
The last company to secure a spot in this year's Security System Review's list of best home automation security company is ADT Home Security. Aside from offering integrated home automation and security system, it also provides a wide array of monitoring options with mobile and online access.
According to the review, ADT has tons of authorized dealers around the country and it also offers great customer service experience, flexible pricing arrangements, and professional same-day installation service.
Full and comprehensive reviews of these home automation security system companies are now available at SecuritySystemReviews.com.
About SecuritySystemReviews.com
SecuritySystemReviews.com is the best source for timely security system reviews. This site is a great help for homeowners who are in search of the best alarm system that would fit their need and budget. All the findings and recommendations in the site are made with the help of a team of seasoned industry experts.
# # #