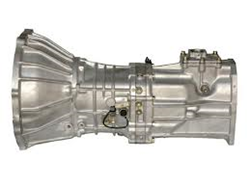 The 2014 inventory of Chrysler used transmissions that are featured through our open warehouse online is priced below the MSRP price
Jacksonville, FL (PRWEB) April 27, 2014
The Grand Cherokee in the Jeep division of the Chrysler company remains one of the top sellers in the U.S. due partly to its use of new technologies. The Got Transmissions company is now offering 2014 Grand Cherokee Jeep used transmissions for sale at
http://gottransmissions.com/jeep-transmissions.html.
These eight-speed gearboxes feature the new TorqueFlite technologies that have been created over the past several years for the U.S. market. The optional shifting patterns that are included with these gearboxes have improved from the standard four and five-speed models used in earlier models.
"The 2014 inventory of Chrysler used transmissions that are featured through our open warehouse online is priced below the MSRP price," said one Got Transmissions source.
The Cherokee is one of the builds in the Jeep family that has received the eight-speed automatic transmissions this year. New plans to provide better coverage for the new transmission technologies through the Got Transmissions warranty plan are now underway for consumers.
"Any customer who purchases through our ordering platform receives a minimum of a one-year warranty term that is included in the sale prices quoted," said the source.
The Got Transmissions company has added a free shipping program that is currently in effect for every consumer to benefit from this year. More information about the policies for freight shipments in the U.S. are found on the company homepage.
About GotTransmissions.com
The GotTransmissions.com company is one resource on the Internet promoting discount prices for previously owned vehicle parts and accessories. This company is a top source for acquiring gearboxes from secondary sellers in the U.S. The GotTransmissions.com website now promotes a toll-free phone number that is accessible from any North American state. New company staff help promote programs and policy changes to the public through a portal for online contact and through the customer service support line.