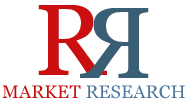 Dallas, Texas (PRWEB) May 17, 2014
The Global Review Series of reports provides up-to date, concise, and accessible quick scans of selected markets worldwide, providing converting industries with an accurate and complete global guide and benchmark. For over 30 years AWA has regularly published multi-client and AWAreness Reports which are used by leading companies in the sector. Global Labeling & Product Decoration Market Update 2014 highlights the various labeling technologies – self-adhesive/pressure-sensitive, in-mold, sleeving, and glue applied.
Global Labeling & Product Decoration Market Update 2014 is the eighth in our annual series of worldwide market reviews and provides an overview of the global label market in 2013, and complements the more detailed and specific studies routinely published by AWA that closely monitor the behavior of individual geo markets, labeling technologies, and end use segments.
Complete report available @ http://www.rnrmarketresearch.com/global-labeling-and-product-decoration-market-update-2014-market-report.html.
Table Of Contents
1. Introduction 6
1.1 Methodology 9
1.2 Definitions & Abbreviations 13
1.3 World Labeling & Product Decoration Markets 23
2. World Label Markets 29
2.1 World Label Volumes/Demand 30
2.2 Market Structure 37
2.3 Label Market Characteristics By Region 45
2.3.1 Europe 47
2.3.2 North America 49
2.3.3 Asia Pacific 51
2.3.4 South America 53
2.3.5 Africa & Middle East 55
2.4 Label Market Characteristics By Substrate 56
2.5 Label Market Growth Rates 58
3. Label Market Opinion Survey 61
4. Raw Material Assessment & Trends 67
5. Merger & Acquisition Activities 79
6. Awa Publications & Events
Awa Contact Details 85
Order purchase copy of this report @ http://www.rnrmarketresearch.com/contacts/purchase?rname=171220.
Explore more reports on the Flexible Packaging industry at http://www.rnrmarketresearch.com/reports/manufacturing-construction/packaging/flexible-packaging.
About Us:
RnRMarketResearch.com is an online database of market research reports offer in-depth analysis of over 5000 market segments. The library has syndicated reports by leading market research publishers across the globe and also offer customized market research reports for multiple industries.