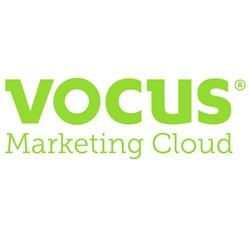 Mobile is a viable medium that businesses must leverage to drive revenue. This guide is a great resource for professionals looking to incorporate mobile into their overall marketing strategy.
Beltsville, MD (PRWEB) January 28, 2014
Vocus, Inc. (NASDAQ: VOCS), a leading provider of cloud-based marketing and public relations software, today published the "Mastering Mobile Marketing" guide. With this guide, readers will learn the mobile marketing infrastructure, how to incorporate mobile into an existing marketing landscape, and different ways to use mobile in marketing campaigns.
According to eMarketer, "time spent on non-voice mobile activities […] surpass[ed] time spent online on desktop and laptop computers" in 2013. Customers are using mobile and are demanding it through their behaviors. As a result, mobile marketing has become a hyper-localized, time-sensitive and relevance-required medium. It requires new designs, promotions and unique content.
"Mobile marketing allows brands to reach consumers where they are," said Vocus Chief Marketing Officer You Mon Tsang. "Unlike laptops or computers, our phones are always with us. It's important for marketers to realize mobile is not a trend; it's a viable medium that businesses must leverage to drive revenue. This guide is a great resource for professionals looking to incorporate mobile into their overall marketing strategy."
Some key points from the guide include:
Do It or Lose It
Brands can lose business when mobile customers experience non-mobile-friendly marketing tactics. When businesses notice an increase in mobile visits and the corresponding increase in bounce rate, they need to take steps to evolve their Web presence with mobile-friendly strategy featuring responsive design, adaptive design or mobile-only design. This guide breaks down the mobile infrastructure options to help marketers determine which is best for their brand.
Promoting on Mobile
Two important ways to integrate mobile into marketing campaigns are mobile advertising and text message or SMS promotions. The complexities of mobile advertising rely on three factors: location, timing and relevance, making it more challenging to implement than desktop pay-per-click advertising. When used correctly, consumers are delivered hyper-targeted, highly effective advertising. Text messaging also presents an important opportunity for marketers, as text messages are much more likely to be viewed than emails, according to a Frost & Sullivan study.
Dedicated Apps
Another consideration is if a company needs a mobile application (app). Brands that create useful mobile apps based on customer behavior increase the amount of repeat mobile and in-store visits and sales. The best apps are tailored to the needs and preferences of consumers, often offering special discounts or the ability to shop easily.
Landing Pages, Email and Experiences All Working Together
If landing pages confuse and frustrate, load too slowly, or are in any other way a negative experience, consumers abandon the page and conversion rates drop. Additionally, the content on a mobile page, whether in an email or landing page, needs to be simple, short and to the point. This guide breaks down the utility of mobile-only landing pages and how they must work with all the other components of a marketing campaign.
To learn more, the "Mastering Mobile Marketing" guide is available for free download here.
###
About Vocus
Vocus (NASDAQ: VOCS) provides leading cloud-based marketing and public relations software enabling companies to acquire and retain customers. The company offers products and services to help clients attract and engage prospects, capture and keep customers, and measure and improve marketing effectiveness. More than 17,000 annual subscription customers across a wide variety of industries use Vocus software. The company is headquartered in Beltsville, MD with offices in North America, Europe and Asia. For more information, visit http://www.vocus.com or call (800) 345-5572.
Forward-Looking Statement
This release contains "forward-looking" statements that are made pursuant to the Safe Harbor provision of the Private Securities Litigation Reform Act of 1995. These statements are predictive in nature, that depend upon or refer to future events or conditions or that include words such as "may," "will," "expects," "projects," "anticipates," "estimates," "believes," "intends," "plans," "should," "seeks," and similar expressions. This press release contains forward-looking statements relating to, among other things, Vocus' expectations and assumptions concerning future financial performance. Forward-looking statements involve known and unknown risks and uncertainties that may cause actual future results to differ materially from those projected or contemplated in the forward-looking statements. Forward-looking statements may be significantly impacted by certain risks and uncertainties described in Vocus' filings with the Securities and Exchange Commission.
The risks and uncertainties referred to above include, but are not limited to, risks associated with possible fluctuations in our operating results and rate of growth, our history of operating losses, risks associated with acquisitions, including our ability to successfully integrate acquired businesses, risks associated with our foreign operations, interruptions or delays in our service or our web hosting, our business model, breach of our security measures, the emerging market in which we operate, our relatively limited operating history, our ability to hire, retain, and motivate our employees and manage our growth, competition, our ability to continue to release and gain customer acceptance of new and improved versions of our service, successful customer deployment and utilization of our services, fluctuations in the number of shares outstanding, foreign currency exchange rates and interest rate.