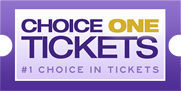 Augusta National really becomes the center of the golf universe for one weekend in April.
Augusta, GA (PRWEB) September 26, 2013
The 2013 golf season has come to a close, as Henrik Stenson came out of nowhere this past year to capture the FedEx Cup, golf's end-of-the-year playoff.
However, buzz surrounding the upcoming 2014 season is already growing, especially for the next Major tournament on the schedule, the Masters. As the most prestigious of the four Majors, Masters tickets are extremely difficult to come by, as golf fans from across the planet flock to Augusta National Golf Club.
"Augusta National really becomes the center of the golf universe for one weekend in April," said Choice 1 Tickets marketing manager Brent Larsen. "Some people plan their trip years in advance, and finding good deals on Masters tickets is not an easy task."
Defending Masters champion Adam Scott enjoyed a very successful season overall, finishing fourth in the FedEx Cup standings and sixth on the PGA money list. In addition to his big playoff win over Angel Cabrera at Augusta National, Scott also scored top five finishes at the British Open and PGA Championship.
"The win at Augusta National this past April seemed to lift a huge weight off his shoulders," Larsen said. "Getting that first Major is always the hardest, so it wouldn't be a huge shock to see him on the leader board again in 2014."
Of course, no discussion of the Masters can be complete without mentioning Tiger Woods. Despite not winning a Major tournament all year, Woods is sure to find himself among the favorites when Masters weekend rolls around. He won a PGA tour-leading five tournaments in 2013, reclaiming his spot atop the world golf rankings. Woods will be 38 years old by the time of the tournament, and time is slowly running out for him to catch Jack Nicklaus' record 18 Major titles.
In addition to his victory at the TOUR Championship, Stenson also notched two top-five finishes in Majors in 2013, and is just now coming into his own as a golfer.
Although he didn't have a great performance at the Masters, three-time champion Phil Mickelson rebounded in a big way, winning the British Open and finishing fifth on the PGA money list for 2013. His experience on the competition gives him a big leg up on the rest of the field, and Lefty can never be counted out at Augusta.
Rory McIlroy stumbled through a lackluster 2013 season, failing to win a tournament while falling from the world No. 1 ranking in the process. However, McIlroy remains one of the most talented young golfers on tour, and it is only a matter of time before he claims a victory at Augusta National.
Australian Jason Day is another young golfer with big upside, and three top-10 finishes in Majors this year could be a sign that he is ready for a breakthrough campaign.
Although the Masters is still months away, the flurry of activity to end this exciting season already has fans peaking ahead to Augusta National, and a renewed push to grab Masters tickets before it is too late.
Choice 1 Tickets is the premiere ticket vendor for the Masters Golf Tournament. The 2014 Augusta National tournament is sure to be exciting. Visit http://www.choice1tickets.com/ to purchase tickets to the golf tournament of the year.