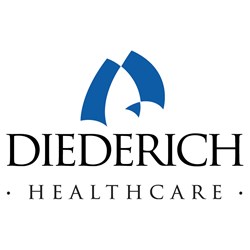 After seeing a steady decline in medical malpractice payout amounts for nearly a decade, malpractice payout amounts have risen by 4.7%.
Carbondale, IL (PRWEB) February 19, 2014
According to The U.S. Department of Health & Human Services website, the Affordable Care Act (known as Obamacare) "puts consumers back in charge of their health care and gives the American people the stability and flexibility they need to make informed choices about their health." While that debate goes on, we are often asked by our physician clients, "How will Obamacare affect the always unstable Professional Liability Insurance market? Will our malpractice rates increase or decrease?" New data compiled by Diederich Healthcare identifies what may be the start of a trend in the wrong direction.
After seeing a steady decline in medical malpractice payout amounts for nearly a decade, malpractice payouts have risen by 4.7%. Payouts in 2013 were over $168 million higher than in 2012.
The full payout analysis can be viewed at: http://www.diederichhealthcare.com/the-standard/2014-medical-malpractice-payout-analysis/.
2014 marks the third year that Diederich Healthcare has released a medical malpractice payout analysis for the medical community. Diederich is proud to be in the position to systematically analyze and sort through the data from the National Practitioner Data Bank and organize it in such a way that it is made interesting and timely to medical professionals nationwide. In an effort to make the data accessible and easy to read, Diederich has again made a visually stunning infographic that depicts some of the most interesting statistics that they have found.
The main statistical analysis of interest are:
Total Payout Amounts from 2001 through 2013.
Total Payout Amounts by State.
States that had the Largest Changes in Payout Amounts.
Top 10 & Bottom 10 States Per Capita.
Settlements vs. Judgments.
Breakdown of Payouts by Allegation.
The data from the National Practitioner Data Bank (NPDB) was released in February and has over 1 million rows of information collected from Sept 1, 1990 to December 31, 2013. As the governing entity that keeps records of all negative actions that have been brought against any medical worker, the National Practitioner Data Bank's goal is to improve healthcare and service for both the provider and patient, as well as reduce fraud and abuse of the medical system. More information about the NPDB can be found at http://www.npdb-hipdb.hrsa.gov.
Diederich Healthcare provides comprehensive medical malpractice insurance and consulting services to over 13,000 healthcare providers throughout the United States. Through Diederich's seven U.S. regional offices and multiple sales and service centers the company strives to provide superior client services. As a leader in the industry for more than 40 years, our goal is to deliver cost-effective quality medical malpractice insurance to our physician clients.