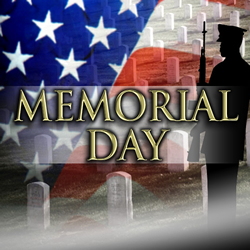 San Francisco, CA (PRWEB) May 22, 2014
As thousands of web hosts are planning to increase sales on the upcoming holiday, the leading web hosting review site BestHostingSearch.NET has introduced some of the best 2014 Memorial Day web hosting promotions and sales with more than 50% discounts and hundreds of US dollars' worth of extras to help people purchase cost-effective web hosting plans from reliable providers.
According to the statistics for the careful selection based on a wide range of criteria including regular price, special offer, marketing credits, refund policy and billing cycles, A2Hosting, JustHost and WebHostingHub offer favorable promotions that not only come with large discounts, but also ensure risk-free refund.
1) A2Hosting
A2Hosting offers a 51% discount for subscribers going through this unique promotional link. Activating the discount, webmasters are able to subscribe to the Prime and Prime+SSD plans at the price as low as $3.92/mo and $5.39/mo. The regular price starts from $5.99/mo and $8.99/mo respectively.
Both of the plans give access to many extras that are free of charge, including server rewind backups, HackScan, CloudFlare CDN, 6Scan vulnerability scan, $45 advertising credits, and email marketing trial.
2) JustHost
Webmasters signing up with JustHost during the celebration of Memorial Day are entitled to a 68% discount with which the price of the shared plan starts from $2.25/mo instead of the regular $6.99/mo. The promotion is available for payments made via this exclusive promotional link.
JustHost provides all customers with Weebly site builder, the registration for 1 domain, $100 Google AdWords credits, $50 Facebook ads credits and $50 Bing search credits. In addition, due to the integration with Mojo Marketplace, the company allows 1-click installation for over 100 open source applications, plugins and themes.
3) WebHostingHub
The sales from WebHostingHub are up to 72% discounts for the all-in-one shared service which is priced from $6.99/mo. The special price for subscriptions through this promotional link is $1.95/mo for the first 3 months and $3.99/mo for the rest of the term.
Besides extras like domain registration and $200 marketing credits, the company offers assistance for creating a website within 5 minutes and a 90 days full money-back guarantee. 24x7 technical support is available via phone, live chat and email.
About BestHostingSearch.NET
Established to gather all information about the web hosting industry, BestHostingSearch.NET is a professional review site that helps webmasters build and maintain websites, seek unbiased reviews, and obtain favorable coupons.