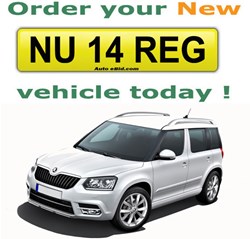 Place your order now to get your new car on the 1st March 2014 on the new 12 reg.
(PRWEB UK) 18 October 2013
It's staggering to think certain manufacturers such as Audi are selling so many new cars internationally that they simply can not produce enough to fulfil demand in these difficult economic times with most dealers not offering any new car discount.
Taking the example of one of the best selling cars for AutoeBid this year the Audi Q5. The Q5 until recently had a delivery time mirroring the majority of most new cars to order, that being 12 weeks. Now due to the limited allocation each dealer is given the average delivery time on these is now shocking 6-8 months, this in turn is pushing up the used car values on the Q5 as clearly most people can not wait that long.
Other manufacturers such as Skoda have now got their act together with delivery times coming back down to a reasonable three to four weeks even on new 2014 cars such as the popular Skoda Yeti.
Most new car buyers still think there are fields of new cars sitting there waiting for buyers, however those days are long over with the majority of new cars deals through the likes of AutoeBid being factory order of an average of 12 weeks.
While most cars are to order, AutoeBid provides new car buyers with an excellent easy way to tap into all the possible stock vehicles in the UK simultaneously.
Some of the new models to be launched in the UK are the new Ford Ecosport, BMW X5, Peugeot 308, Mercedes Benz CLA Class, Lexus GS, Audi, A8, Audi A6 & the Audi A1.