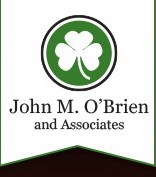 New Year's resolutions is a good tradition and I think this tradition can be used to raise our awareness regarding a few important matters of ours such as paying more attention to our prescription drugs.
Sacramento, CA (PRWEB) December 30, 2013
John M. O'Brien, product liability lawyer in Sacramento has 2014 New Year's resolution tips in regards to prescription drugs.
"New Year's resolutions is a good tradition and I think we should use it in order to raise awareness and pay more attention to prescriptions and drugs taken daily" – says attorney John M. O'Brien.
"Be a better person", "smile more often", "help others", "quit smoking", "lose weight", "don't spend so much time in front of TV/computer" are resolutions that many want to stick to, some succeed, but some fail.
John M. O'Brien's resolution tips about safely using prescription drugs with minimal involved risks:

When you are prescribed a new drug make sure you understand the condition you suffer from and how the prescribed drug will make you better; never keep from your doctor the questions you need answers for.
There is a huge amount of information available on the Internet from trustworthy sources, do your own research. If a drug is well known and widely used does not mean that it is safe. Make sure you check the warnings and recalls released by the Food and Drug Administration. Do a thorough research on the drug's side effects.
Read the labels! Common or severe side effects are usually written on the labels as well as the correct and safe way of using the drug. Make sure you always know what you are mixing your drug with; there might be other drugs, even foods and beverages that together with the drug can create unwanted and dangerous effects.
If you have concerns about the drug you were prescribed go back to your doctor to communicate your concerns and ask about the possibility of changing the drug.
About John M. O'Brien and Associates
John M. O'Brien is a product liability lawyer serving Elk Grove, Sacramento and San Francisco areas. He has over 18 years of experience during which he earned an excellent reputation and an impressive record of verdicts, settlements and arbitration awards.
# # #