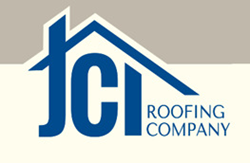 Dallas Roofing Contractor JCI Roofing Company has received an A plus rating from the Better Business Bureau. More information is available online at http://www.jciroofing.com.
Dallas, TX (PRWEB) June 13, 2014
Dallas Roofing contractor, JCI Roofing Company, has received an A+ Rating from the Better Business Bureau. JCI Roofing is the most trusted roofing contractor in Dallas and specializes in roof replacement in Dallas, Plano, Lewsiville, Flower Mound, Frisco, Richardson, Farmers Branch, and all surrounding areas.
JCI Roofing is the Dallas re-roofing specialists and their re-roofing or roof replacement services are comprehensive in scope. The company's process involves using the finest materials available from a number of manufacturers, the best quality underlayments and the best team of roofing contractors and roofers to install customer's new roofs. JCI is proud to carry a wide selection of roofing systems specifically chosen for the climate and weather conditions prevalent in Texas. The company's roofers and roofing contractors are well-versed in Dallas roof replacement and the latest types of roofing systems on the market today.
To make an appointment for a free estimate or to find more information on their services, please visit JCI Roofing Company online at http://www.jciroofing.com or via telephone at (972) 245-4025.