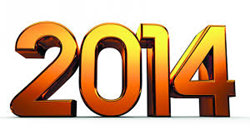 The annual reviews and recommendations on securitysystemreviews.com are useful for all homeowners regardless if they already own a security system or not.
Dallas, Texas (PRWEB) April 15, 2014
Security System Reviews has released its reviews and recommendations for the following leading security system companies – FrontPoint Security, LifeShield Security, ADT Home Security, Protect America, and Vivint Security. As the Best Security System Companies for 2014, these companies offer new and innovative products and technologies that change the way homes are protected.
Leading the list of SecuritySystemReviews.com's Best Security System Companies is FrontPoint Security. According to the review site, it is changing the game and has become a leader in the industry by offering the latest wireless home security equipment technology with affordable home automation, cellular monitoring, online access, and mobile apps. It employed the use of the latest GE wireless systems that are customized to fit the needs of customers.
LifeShield Security came in second in SecuritySystemReviews.com's list. With a quality alarm system combined with great prices and customer service, it has climbed quickly to the top ranks of home security companies. The review site noted that what sets it apart from other security system companies is that it offers proprietary home security systems at extremely low prices. Also considered as the best security system company for the rental community, its proprietary systems are simple to install and easy to move.
Placing third in the 2014 list is the nearly-100 year old ADT Home Security. With its many authorized dealers around the country and a number of equipment packages, ADT prides itself for having the most options for customers making it easier for them to match the system with their specific needs. Aside from its professional same-day installation service, the other best thing about this company is that their equipment comes free of charge with every purchase of security system installation.
Protect America also made it to SecuritySystemReviews.com's list because of its low up-front prices and because of the fact that some of the packages it offers are free. It provides cellular, broadband and phone line monitoring, remote access and home automation and uses quality GE equipment. Also noted in the review is its great customer service which often includes walking customers through installations over the phone.
The last security system company that made it this year's list is Vivint Security. According to the review, it offers home security, home energy management and home automation. Aside from providing 100% wireless and 100% cellular security systems, Vivint is gradually changing the game in home security with its home appliance control, light management, thermostat control and even solar panel offerings. Its systems enable them to provide energy savings for their customers.
SecuritySystemReviews.com's full reviews of these security system companies are now available at their site. Find out more about each company's history, product and technology offerings, pricing packages, and current discounts and coupons, as well as contact information in each of the review.
About SecuritySystemReviews.com
With the consumers' interest in mind, SecuritySystemReviews.com provides great reviews of the leading security system companies in the market. It is committed to helping readers save time and money while researching home security systems through unbiased, complete, and up-to-date assessments.
# # #