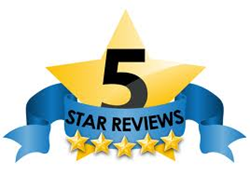 The home security company reviews on securitysystemreviews.com are extensive and recently renewed for 2014.
Houston, Texas (PRWEB) May 23, 2014
With http://www.securitysystemreviews.com/ just recently releasing home security system reviews, homeowners are guided to find the right security system that will match their specific needs and budgets.
After researching and assessing tons of security system companies in the market with the help of industry experts, SecuritySystemReviews.com has chosen to review the following top alarm system companies – FrontPoint Security, LifeShield Home Security, ADT Security, Vivint Home Security, and Protect America.
These top security system companies use home automation, cellular or wireless technology at economical prices. With outstanding reputations built over the years and positive reviews coming from customers who have already employed their technologies, all of these companies featured in the site excel in terms of affordability, equipment and technology, installation, and customer service.
Most of these reviewed security system companies employ the use of equipment from trusted manufacturers like General Electric (GE) Systems while there is one that uses proprietary security system equipment. Notwithstanding the brand names of the equipment they offer, SecuritySystemReviews.com assured potential home security system buyers that all these companies could deliver astoundingly in terms of providing security system solutions.
SecuritySystemReviews.com also noted that their reviews were intended to help consumers find the best purchasing deal possible. Because of this, one section of each review is allotted to enumerating the most recent discount coupons that each company offers. Aside from this, site also made a section where suggested ways to save when buying a home security system is discussed.
The full annual home security system company reviews are now available at SecuritySystemReviews.com. Those who would like to protect their homes are encouraged to read each review and find which security system would most likely work for them. Each company review included vital information about the company's history, customer service, installation service, product and equipment it offers, warranty, and coupons. Each also explored all the services that come with purchasing the home automation system itself.
About SecuritySystemReviews.com
Known for its impartial and thorough assessments on the top security systems in the United States, SecuritySystemReviews.com is the go-to website that provides free tips and sound recommendations to home security system customers. The review site employs the service of industry experts to make their reviews and findings more accurate and up-to-date. Readers are assured that this review site is not in any way affiliated with the home security system companies that they feature.
# # #