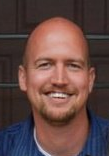 For experienced users ready to move up, this course is that next step. It opens up a whole world of new possibilities with SharePoint 2010.
Nashville, Tenn. (PRWEB) July 08, 2014
PremierPoint Solutions has released its latest course, "SharePoint Server 2010: Beyond the Basics." The course is an introduction to the next level of features for those who have mastered the basics of SharePoint Server 2010, helping them leverage its power in greater measure for their organizations.
"Beyond the Basics" provides two days of training from an expert SharePoint instructor, teaching students about SharePoint capabilities that most users don't even know exist through a mix of lecture, demonstration, and hands-on lab exercises.
Students can choose from an in-person classroom experience or take a fully interactive class online. The course materials, developed by the SharePoint experts at PremierPoint Solutions, include a distillation of the lecture content, the PowerPoint slides, and the scripted hands-on lab exercises.
"So often we hear from students who have attended our foundational classes, 'I've got the basics of SharePoint 2010 down, but I know it can do so much more. I'm ready to take the next step, but I don't know what it is.' For experienced users ready to move up, this course is that next step. It opens up a whole world of new possibilities with SharePoint 2010," said Robert Schley, an instructor and consultant for PremierPoint Solutions.
Students will learn how to:

Use SharePoint Server 2010 for Enterprise Content Management
Automate basic business processes using SharePoint workflow
Use the personalization and social computing features in SharePoint Server 2010 (including My Sites)
Manage their organizations' digital assets
Unleash the power of Enterprise Search
Enjoy the benefits of tagging items using Managed Metadata
Target specific audiences with certain kinds of content using the Audience Targeting feature
Work with a Document Set as though it were a single document
Upon completion of "Beyond the Basics," they will have an understanding of, and ability to competently use, many of SharePoint's lesser known, but more powerful capabilities, such as:
Social computing features
Business process automation through SharePoint Workflow
Content types
Managed Metadata
Publishing features
Web content management
And much more
The concepts and features taught in this course are applicable to both SharePoint Server 2010 Standard Edition and Enterprise Edition. Most of these features are not available in SharePoint Foundation 2010, the free edition.
While no pre-installation of software is required, each onsite student will need to bring a qualifying laptop to the class. Each live online student will need to have a qualifying computer to participate. Laptops can be verified on the PremierPoint Solutions' website. Each student will have access to his/her own SharePoint 2010 site collection on a virtualized server.
"Beyond the Basics" contains 10 modules:
Module 1: Content types
Module 2: Workflow
Module 3: My Sites and social computing
Module 4: Rich media management
Module 5: Enterprise search
Module 6: Managed Metadata
Module 7: Publishing and Web content management
Module 8: Office web applications
Module 9: Audience targeting
Module 10: Document sets
Registration currently is available for the Aug. 11-12 class and the Oct. 9-10 class.
Based in Nashville, Tenn., PremierPoint Solutions (formerly SharePoint Solutions) is a Microsoft Certified Partner and a nationwide leader in expert-led, in-person and online public classes on SharePoint products and technologies. The company's software division professionally develops high-quality commercial add-ons for SharePoint. Many of the company's courses and services are also applicable to Office 365.