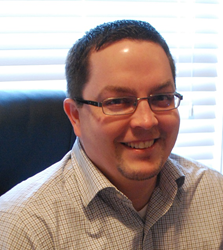 Nashville, TN (PRWEB) April 28, 2014
On April 30 at 11 a.m. EDT, PremierPoint Solutions will host a free one-hour webinar introducing a total extranet solution that can simplify and streamline the deployment, management and use of SharePoint extranets.
The webinar, "Making SharePoint Extranet Collaboration and Management Secure, Easy and Affordable," will explain how Microsoft SharePoint provides a very capable platform for extranet collaboration, but is missing the tools necessary to use and manage it well.
The webinar will then offer an integrated SharePoint add-on solution, Extranet Collaboration Manager for SharePoint (ExCM), which provides the necessary tools for secure, easy and affordable extranet management and use – the tools not present in SharePoint out of the box. It also will include a question and answer period.
The webinar hosts are Johnathan Horton, who handles commercial software engineering and support for PremierPoint Solutions, and Randy Moody, the company's customer service manager.
Horton will lead the technical portion of the webinar. He serves as the first line of customer support for PremierPoint Solutions' commercial software division. His main focus is getting the right technology in place and functioning so that customers can focus on their business instead of their technology.
He has nine years of support desk and customer support experience in the financial services industry. While working as a computer technician for Wilson Bank & Trust, Horton was one of two support desk technicians who provided IT support to more than 400 bank associates located in 27 facilities. At Citivas Bankgroup, his role as systems administrator made him the primary contact for all employee support needs.
ExCM creates, secures, manages and streamlines the use of SharePoint 2010 and 2013 extranets. Now in its third release, this award-winning product has become the industry standard in powerful, streamlined SharePoint extranet management and use.
While SharePoint gives users many of the basic capabilities necessary for extranet collaboration, it lacks important tools that SharePoint administrators need to establish and maintain the collaboration environment. ExCM fills that gap.
"ExCM enhances SharePoint's out-of-the-box extranet capabilities and frees up your IT Department so that it can focus on advancing technologies instead of having to maintain users and reset passwords," Horton said.
Click here to register for the webinar.
Based in Nashville, Tenn., PremierPoint Solutions(formerly SharePoint Solutions) is a Microsoft Certified Partner and a nationwide leader in expert-led, in-person and online public classes on SharePoint products and technologies. The company's software division professionally develops high-quality commercial add-ons for SharePoint. Most of the company's courses and services are also applicable to Office 365.