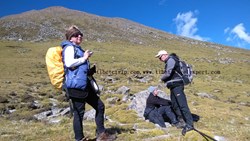 What shall I pack for my Tibet travel? Contact LOCAL Tibet tour agent's travel advisor and they tell you more!
(PRWEB) November 21, 2013
Preparing for Tibet travel from a far is absolutely a daunting task, but careful planning can eliminate risks and hassles. Tibet Ctrip Travel Service, TCTS (http://www.tibetctrip.com), a Lhasa-based travel agency, has updated new guidelines for tour packing in 2014. Here are a few things to remember:
Pack light. Even for long trips it is essential to pack with a minimum of clothes and other supplies, because luggage will sometimes be carried by hand, possibly in steep or rugged terrain. One medium to large backpack or rolling duffel and a day pack should be enough for a 2-4 week trip. TCTS suggests that travelers test the weight of their bags by packing them then carrying them several blocks. If they feel heavy it would be wise to remove non-essential items.
Tibetans dress conservatively and visitors should do the same. For men and women shorts are inappropriate, while jeans or skirts are recommended instead.
Travelers should be prepared to wash and rinse their own clothing. In the summer and spring the strong sunlight and arid environment dry clothes out quickly. Consider packing a portable clothesline. Because of the high altitude, it's important to bring appropriate cold weather gear. Some areas of Tibet can get wet and muddy, so travelers should check with their Tibet tour agency about appropriate weather gear for their destination.
Essential clothing, basics:

Clothing for travel in Tibet from May to October:
Light leather boots in case of snow;
Light Overcoat or Raincoat;
Light Jacket;
Thin Sweaters;
Sun hat;
Shirts;
Warm Socks;
Light shoes

Clothing for travel in Tibet November to April:
Heavy jacket, Warm underwear; Warm trousers; Warm sweaters; Woolen shirts; Gloves; Warm hat & Scarves; Warm socks
Essential personal items, basics:

Passport, Visa (Tibet Group visa or China visa)
Mobile (if traveler's tour duration is about 20 to 30 days in total and maybe it is quite useful to have a Lhasa Local Mobile SIM card which Tibet travel service TCTS can help travelers prepare 2-3 weeks in advance)
International air tickets
Some Money in cash of RMB, or USD, Euros, etc, or checks and Credit Card (but only a few big souvenir shops can accept credit card payment; to use Credit Card in Tibet is quite hard mostly and not as convenient as by Cash)
Travel service voucher-confirmation letter, addresses;
Personal Medicine;
Water bottle;
Day backpack;
Big travel bags (soft luggage);
Gloves (especially for easy tour in winter seasons, December - March)
Scarves;
Sunglasses, toiletries, including lotion, lip balm and sun block, insect repellent;
Plastic bags, knife;
Camera, film, or rechargeable digital camera
Personal medication
Adapter and surge protector
Cloth or tarp for ground (recommended but not required)
Personal music player
Journal
Binoculars
Money belt
Snacks (energy bars, trail mix, jerky and dried fruit are good options)
More details:
http://www.tibetctrip.com/tibet-travels-tips/packing-advice.html,and http://www.tibetctrip.com/tibet-travel-faqs/travel-essentials.html
Rather than carrying too much gear on a long distance and duration international journey, travelers can ask their travel agent to provide some heavy staff such as sleeping bags, tents, mats and so on. They should check with their agency about availability and fees.
TCTS travel agent is a Lhasa based reputable Tibet travel agency focused on responsible tourism and sustainable practice.