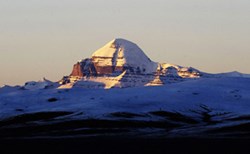 Get the best Bang for your buck in your Tibet tour 2014! No hesitate to contact www.tibetCtrip.com now!
(PRWEB) February 19, 2014
Nearly all of the tens of thousands who went on a Tibet tour during 2013 were awestruck by the unforgettable scenery and fascinating culture. From trekking to visiting temples and monasteries there are seemingly limitless options available for making Tibet one of the most unique and worthwhile adventures that travelers will ever take. Travel agency Tibet Ctrip Travel Service-TCTS (http://www.tibetctrip.com) is helping travelers plan their 2014 tour of Tibet by sharing updated information on 3 of Tibet's popular destinations.
Mt. Everest: This world famous natural wonder is the tallest mountain on the planet. Topping out at over 8800 meters many attempt to reach the summit every year. Everest is not just a destination for mountaineers; in fact, it's one of Tibet's most popular travel destinations. TCTS encourages travelers to visit in April through Mid-May or September and October for the best views.
Ngari (Mt. Kailash): This remote area in the far west of Tibet is home to places like Mt. Kailash and the ancient Guge Kingdom. Tibet Tours can depart from either Lhasa or Kathmandu; along the way travelers will see a large cross section of Tibet's landscape with plenty of opportunities to stop for pictures. Mt. Kailash tour is the most sacred journey in Tibetan horse year.
Yarlung Valley: Descended from primate like creatures, legend has it that the Tibetan people originated here thousands of years ago. It's here that travelers can visit historical sites like Tibet's first palace, Yungbulakang Palace, and visit Tzetang. Tibet's first capital.
These Tibet travel favorites have drawn countless travelers in recent years and are set to be top destinations in 2014. Whether a travel group is looking for adventure or wanting to dive into culture and history there is something for every kind of traveler in Tibet. With the 2014 Tibet travel season right around the corner, now is the time to start planning a tour!