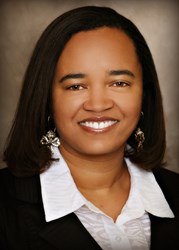 I've said it before and I'll say it again, 'If Constance Mims isn't Board Certified, in my opinion, no one deserves to be.'
Fort Worth, Texas (PRWEB) January 14, 2014
Southlake Attorney Constance Mims has been named to yet another select group – she is now Board Certified in Family Law by the Texas Board of Legal Specialization.
According to the Board's website, in the entire State of Texas, with over 70,000 licensed lawyers, only 7,000 -- fewer than 10% -- hold the distinction of Board Certified.
Mims is the Senior Managing Attorney of the Beal Law Firm, a firm with eight lawyers and three offices, that practices exclusively in the area of Family Law. When coupled with her three years of experience as a paralegal, Mims' six years of experience at BLF means that she has dealt with child custody, child support, spousal maintenance, alimony, and divorce issues on almost a daily basis for over nine years. This new distinction solidifies Constance Mims' position as an Expert in Texas Family Law.
As the Board's website explains, "Board Certified lawyers earn the right to publicly represent themselves as a specialist in a select area of the law. In fact, they are the only attorneys allowed by the State Bar of Texas to do so. This designation sets them apart as being an attorney with the highest, public commitment to excellence in their area of law."
Already admitted to practice before the U.S. Supreme Court, and a longtime member of the College of the State Bar, which recognizes attorneys who pursue excellence through voluntary attendance of continuing legal education programs, Mims has received back to back Client Distinction Awards from Martindale-Hubbell.
At the Beal Law Firm, Mims provides the strength that fellow Board Certified Attorney Eric Beal has relied on for years. "Constance came to work with me almost six years ago. She was highly recommended by one of the area's top mediators, Bobby Mann, and has been the person I have relied on 24/7 to build this practice and provide the highest quality service to all of our clients."
Beal continued, "I've said it before and I'll say it again, 'If Constance Mims isn't Board Certified, in my opinion, no one deserves to be.'"
The journey to become Board Certified is described by the Texas Board of Legal Specialization as "rigorous and thorough" and includes a minimum number of years of practice, a minimum number of years of substantial involvement in an area of law, the completion of a considerable number of approved Continuing Legal Education courses, at least 10 qualified, vetted references, the documentation of extensive and relevant experiences in the field, and a comprehensive, daylong, specialty area examination.
The Beal Law Firm has offices in Southlake, Fort Worth, and Dallas-Highland Park, Texas, and provides representation throughout the Dallas-Fort Worth Metroplex, and elsewhere in the state, on all family law matters.
Mims is a 2002 graduate of Texas Christian University and a 2007 graduate of Texas Wesleyan University School of Law, which is now known as Texas A&M University School of Law. While at TCU, Mims majored in Political Science and was a Mary I. Gourley Scholar. Mims can be found at http://www.DFWDIVORCE.com.
# # #