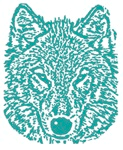 Like a Wolf!
Fort Lauderdale, FL (PRWEB) March 27, 2014
Wolfpower electrodes, from Uniweld Products, are PCG or Precision Centerless Ground. This removes any surface imperfections on the electrode. Wolfpower Precision Centerless Ground Tungsten Electrodes are used for Gas Tungsten ARC Welding. Gas Tungsten Arc Welding (GTAW) is commonly called TIG Welding.
Uniweld's Wolfpower line of tungsten electrodes includes Pure, 2% Thoriated, 2% Ceriated, and 1% Zirconiated Tungsten.
Pure Tungsten electrodes are basically unalloyed; they contain a minimum of 99.5 wt-% Tungsten. These electrodes are known to be the most economical and are considered good for general purpose welding on aluminum and magnesium. The tip will form a clean, balled end that provides good ARC stability on AC.
2% Thoriated Tungsten is the most common electrode used today. The electrodes contain a nominal 2 wt-% of Thorium Oxide (ThO2) throughout the entire length of the rod, provides a stable ARC, and is easy to start. This tungsten is generally used on DC negative or straight polarity.
2% Ceriated Tungsten electrodes contain 2 wt-% of Cerium Oxide in place of Thorium. They are non-radioactive and easier to start than pure tungsten. These electrodes can be used on AC or DC in either polarity and have a reduced rate of burn-off.
1% Zirconiated Tungsten electrodes contain Zicronium Oxide. This electrode minimizes tungsten contamination of the weld. Retains a balled end during welding and performs well on AC.
Wolfpower Features Include:

Highest Quality
Excellent Arc Stability
Easy Striking
Long Service Life
Wolfpower Tungsten is available in the industry standard sizes. They are attractively packaged in hanging "Point of Purchase" 10 piece packs and can be combined with Uniweld Oxyacetylene apparatus components and outfits.
Find out more on page 120 of the Uniweld Welding and Cutting Equipment Catalog.
Did You Know?
The word tungsten "TUNG-STEN" means "Heavy Stone" in Swedish. The chemical symbol is "W" which stands for Wolfram. The name came from Medieval German smelters who found that tin ores containing tungsten had much lower yield. It was said that the tungsten devoured the tin "like a wolf".