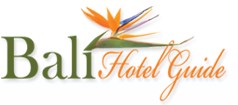 Bali, Indonesia (PRWEB) December 31, 2013
To increase the benefit of booking accommodations in Bali through Bali Hotel Guide, the acclaimed Bali tourism company recently announced a complimentary transport offer for people who spend a qualifying amount on accommodations through their website. According to a spokesperson from Bali Hotel Guide, "Guests who book a qualifying dollar amount in rooms on the website will receive complimentary transportation from the airport to their hotel."
The "qualifying dollar amount" needed for transport varies by location. Some of these amounts are listed on the Complimentary Transport Offer page that explains the offer in clear language. It's simple: book a hotel that meets the modest qualifying amount and receive complimentary airport pickup and transfer.
With this offer, the company believes guests will be able to start enjoying their Bali vacation sooner than ever – not when they get to their hotel, but immediately when they get off their plane at the Ngurah Rai International Airport in Bali. The company also believes that paying additional money for convenient airport pickup and hotel transport is unnecessary. With the new airport transport program, it's complimentary.
Simple, as illustrated on the offer page that says, "Your Bali Hotel Guide representative will monitor your incoming flights and meet you at the arrivals exit of the Ngurah Rai International Airport with sign in hand. We will assist you with your luggage and transport you directly to your hotel in a safe and comfortable air-conditioned car or van." To ensure the utmost comfort, the transport vehicle accommodates up to four people.
For those who don't meet a qualifying dollar amount, or for those who wish to upgrade their transportation service, Bali Hotel Guide offers a variety of other options.

Standard Transfer: This is what's included in the complimentary airport transfer program. Guests are picked up and transported in a car or van that accommodates up to four people, and given the option of affordable one-way or round-trip service.
Business Class Transfer: For more money than standard transfer, guests are picked up and transported to their hotel in a Mercedes E320 (groups of three) or a Toyota Alphard (group of 4-5).
Bali Hotel Guide also offers other conveniences like boat-island transfer and express immigration services to streamline the notoriously long arrival and immigration queues in Bali. More details on these transportation services may be found on Bali Hotel Guide's Transportation Services page.
Company/Organization Info:
Bali Hotel Guide is Bali's premier travel service, offering hotels, transportation and activities booking. The company subscribes to an "on the ground and all around" business model in which they have a headquarters in Bali staffed with local Bali experts who can help with any needs Bali tourists might have. Being on-the-ground local experts allows them to make recommendations as well as offer the best local prices.
Check out Bali Hotel Guide at http://www.balihotelguide.com. For enlightening articles all about Bali, check out their blog at http://www.balihotelguide.com/blog/.