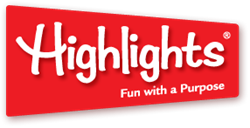 Colorado Springs, Co (PRWEB) December 31, 2013
From its humble beginnings in a two-room office above a car dealership in early 1946, Highlights for Children has always been "committed to helping kids become their best selves." Sixty-seven years later, Highlights for Children continues their dedication to offering Fun with a Purpose™ that taps into children's natural "creativity, curiosity, thinking ability and imagination." Highlights, the magazine, has received numerous awards throughout the years for editorial excellence, all while holding true to their values.
One of the company's values is to always be independent. They achieve this by carefully choosing business partners and placing themselves only in environments that allow them to preserve integrity and achieve their mission without compromise. For this reason, Cherwell Software is particularly proud to be selected as their vendor of choice.
Highlights for Children anticipates the organization will be able to optimize efficiencies through automation and the robust set of out-of-the-box processes included in Cherwell Service Management.
Get your demo here
About Cherwell Software
Cherwell Software builds award-winning IT service management software and extraordinary customer relationships. Cherwell Service Management® is an affordable, easy-to-use, and flexible ITSM platform you'll never outgrow.
Founded by some of the industry's most notable leaders, Cherwell began with simple goals: to make help desk software it would want to use and to do business honestly, putting customers first.
Cherwell is one of the fastest growing IT service management software providers with corporate headquarters in Colorado Springs, CO, USA; EMEA headquarters in Wootton Bassett, UK; and a global network of expert partners.