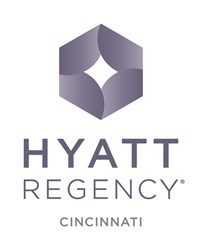 By actively engaging our passionate guests, colleagues and community partners to share their own stories of inspiration, giving and joy, we hope to raise awareness and build a global network of support that will last long after the holidays
Cincinnati, OH (PRWEB) January 02, 2014
Downtown Cincinnati's Hyatt Regency Hotel is sharing the joy with the Freestore Foodbank's Power Pack program this holiday season, thanks to a $15,000 grant from the company's Hyatt Community Grants philanthropic program. Hyatt Community Grants, a key component of Hyatt Thrive – Hyatt's global corporate responsibility platform – encourages hotels worldwide to identify and nominate local nonprofits for funding consideration. The program builds on Hyatt's belief that no one better understands a community's most pressing issues – and their solutions – than those that live and work there.
"Through the Hyatt Community Grants program, we are able to recognize nonprofits in our city that are committed to addressing the greatest needs in our community," said Bruce Flyer, general manager of Hyatt Regency Cincinnati. "We have been working with Freestore Foodbank since 2008, and we know this gift will help them continue the important work they are accomplishing."
#SHARINGJOY with Hyatt's Holiday Campaign
In addition to supporting the local community causes championed by its hotels, Hyatt is also inviting associates, guests, neighbors and community partners to help in #SHARINGJOY by supporting global education and literacy programs and providing a launching point for learning and success, which is the foundation of Hyatt's corporate philanthropy program, Ready To Thrive.
Hyatt is committed to #SHARINGJOY this holiday season by providing an opportunity to raise awareness and funds for international literacy nonprofit, Room to Read. Recipients of Hyatt's holiday e-card are invited to post a special message from Hyatt on Facebook, Twitter and Weibo that includes the hashtag #SHARINGJOY. Hyatt has already pledged $25,000 to Room to Read to help build new school libraries and establish reading mentoring programs in India and will match each new #SHARINGJOY post with an additional $1 donation – up to $75,000 – to help reach the company's goal of $100,000.
"Any company can simply write a check, but we want to do more to tackle the critical challenge of illiteracy," said Brigitta Witt, Vice President of Corporate Responsibility for Hyatt. "By actively engaging our passionate guests, colleagues and community partners to share their own stories of inspiration, giving and joy, we hope to raise awareness and build a global network of support that will last long after the holidays."
To follow the progress of the campaign, track shares and read personal stories from the people who benefit from the program, visit Hyatt's Share the Joy Tumblr page, which highlights the stories of Hyatt Community Grants recipients around the world.
About Hyatt Community Grants
Funding for Hyatt Community Grants is provided by Hyatt Hotels Foundation, a donor-advised fund created in conjunction with the National Philanthropic Trust. In 2013, Hyatt Regency Cincinnati will be among 26 Hyatt properties from around the world awarding more than US$340,000 in grants to nonprofits in their local communities. Since the program's inception in 2008, Hyatt hotels have awarded nearly US$1,700,000 to nonprofit organizations in 103 communities and 34 countries around the world.
For more information about Hyatt Community Grants, please visit http://www.hyattthrive/philanthropy.com
About Hyatt Thrive
Hyatt's global corporate responsibility platform, Hyatt Thrive, is designed to help make our communities places where our associates are proud to work, our guests want to visit, our neighbors want to live and owners want to invest. Harnessing the power of more than 90,000 associates worldwide, Hyatt Thrive brings together teams of passionate people to focus on positive local efforts that create a significant global impact.
Hyatt expanded its corporate responsibility commitment with the launch of Ready to Thrive in 2013, a multi-year philanthropic commitment to education initiatives in Hyatt communities around the world. With a focus on literacy and career readiness, Ready to Thrive supports community organizations and programs that offer a launching point for individuals to learn and develop the critical skills needed to professionally advance.
For more information about Hyatt Thrive, please visit HyattThrive.com.
The term "Hyatt" is used in this release for convenience to refer to Hyatt Hotels Corporation or one or more of its affiliates.
About Hyatt Regency Cincinnati
Hyatt Regency Cincinnati, a soon to be 491 guest room hotel, offers a variety of guestrooms, including a Presidential Suite, Premier Suite and twelve VIP suites. All of Hyatt Regency Cincinnati's guestrooms feature pillow-top Hyatt Grand Beds™, iHome alarm clocks and large workstations with high-speed wireless internet access. Future dining options at Hyatt Regency Cincinnati will include a farm to table style tavern and a Market. For more information visit: cincinnati.hyatt.com or call: 513-579-1234.
About Hyatt Regency
Hyatt Regency offers a full range of services and facilities tailored to serve the needs of meeting planners, business travelers and leisure guests. Properties range in size from 180 to over 2,000 rooms and are conveniently located in urban, suburban, airport, convention and resort destinations around the world. Hyatt Regency convention hotels feature spacious meeting and conference facilities designed to provide a productive environment allowing guests to convene and connect. Hyatt Regency hotels in resort locations cater to couples seeking a getaway, families enjoying a vacation together and corporate groups seeking a functional and relaxed atmosphere in which to conduct business and meetings.
About the Freestore Foodbank
The Freestore Foodbank is the largest emergency food and services provider to children and families in the Tri-State. The organization distributes more than 18.5 million meals annually to more than 300,000 low-income individuals and families. The Freestore Foodbank supports more than 275 community partners in 20 counties throughout Kentucky, Ohio and Indiana, including food kitchens, homeless shelters, emergency food pantries and social service centers. By providing emergency food distribution, the Freestore Foodbank responds to the issue of poverty and food insecurity in our community and provides an array of services (emergency clothing, housing services, SNAP assistance, Medicaid outreach and others) aimed at creating self-reliance. The Freestore Foodbank is a charter member of Feeding America. Visit freestorefoodbank.org for more information.