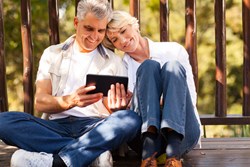 According to CEO Scott Briggs, the goal of Annuities24-7.com is "to let consumers explore all their options, not just annuities."
Farmington Hills, MI (PRWEB) December 31, 2013
A new annuities website is quickly gaining followers, perhaps because it's more than just an annuities website.
Created by wealth management specialist Scott Briggs, Annuities24-7.com is true to its name. As one would expect, the website will provide consumers with plenty of facts about the various types of fixed annuities available and how they differ. Knowing those differences can help consumers make informed decisions about whether an annuity should be part of their retirement savings strategy.
But that is just the beginning.
According to CEO Briggs, "Our research shows people who visit our new website like us for what we are. And for what we aren't."
There are several websites that focus solely on fixed annuity products. Annuities24-7.com, on the other hand, goes on to give consumers a broader financial perspective. So in addition to offering consumers a place to learn about annuities and their role in funding their retirement, Annuities24-7.com puts a wealth of information about personal wealth management at the consumer's fingertips.
As CEO Briggs explained, "Annuities can be an important part of a consumer's retirement savings strategy, but they are only part of that strategy." The goal of Annuities24-7.com, he continued, "is to let consumers explore all their options, not just annuities."
That goal is best demonstrated by the library of useful "Calculators & Tools" available at Annuities24-7.com. More than two dozen calculators are provided, only a handful of which focus on annuities.
So consumers can go to the site to learn about their future pension payments, compare IRA options and more. They can choose topics of interest and work at their own pace. And they can do it without any sales pressure, because annuity products can only be purchased face-to-face from licensed life insurance professionals, not online.
If a consumer wishes to discuss their personal finances or specific financial products, Annuities24-7.com can refer them to one of hundreds of licensed insurance agents from coast to coast. These licensed agents can explain the various types of annuities that are available.
"If a person believes an annuity may be a good fit for them," CEO Briggs continued, "we can put them in touch with a financial professional whose specialty is annuities."
So whether a person is shopping for an annuity or simply trying to figure out their future finances, a good place to start is at Annuities24-7.com.
About Annuities24-7.com
Annuities24-7.com, Inc. is an independent annuities information and referral resource based in Farmington Hills, MI. The company's founder and CEO is Scott Briggs, a member of the Briggs family, a respected team of financial professionals who specialize in wealth management and asset preservation. Learn more by visiting annuities24-7.com.
For additional information, contact Lidia DeBruyn at (248) 987-2993 or via email at LDeBruyn(at)annuities24-7(dot)com.