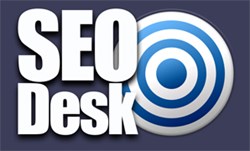 (PRWEB UK) 3 January 2014
Jennings Surfacing, the leading Surrey driveway and paving firm, is pleased to announce a new range of coloured tarmac options for 2014. With more than forty years' worth of experience in the paving industry, the company has experienced a lot of changes, but they have stayed in touch with the latest trends and fashions. This is why the firm is delighted to be able to provide clients with an extensive range of new coloured tarmac and decorative finishes in 2014.
Creating a stylish and welcoming entrance to a home or property has never been more important. Homeowners looking to sell their home or increase the value of a property will be keen to make a positive first impression. However, there is also a lot to be said for making a driveway as appealing and as attractive as possible. When it comes to finding the best value driveways Surrey has to offer, Jennings Surfacing is the number one local operator.
With more than four decade's worth of experience in the industry, the firm knows how to lower costs without compromising on quality or level of customer service. The firm has developed their expertise and understanding of paving, which allows them to pass on the savings to customers. Even with the new paving and tarmac options that are available to customers, the firm is able to provide an affordable range of options for their clients. With the new coloured tarmac range for 2014 included in the Jennings Surfacing price promise, it is unlikely that there will be a Surrey paving firm who can beat Jennings Surfacing for price or quality.
The firm's reputation has been developed for a number of reasons, but they are regarded as providing the best quality block paving Surrey has ever seen. A casual walk or drive around town will enable a person to see many examples of the fine block paving work carried out by the firm. It is this upstanding reputation, and list of positive recommendations, provided by the local Surrey community that has enabled Jennings Surfacing to be regarded as the leading Surrey provider of all paving and driveways.
There has never been a better time to plan ahead for the New Year and anyone looking to improve the appearance of their home should consider repaving their driveway. With Jennings Surfacing offering a new range of coloured tarmac services, there has been a better time to create a fresh look at home.
About Jennings Surfacing:
With more than 40 years' worth of experience in the paving and driveway industry, Jennings Surfacing is rightly regarded as the leading driveway firm in the Surrey area. With a highly experienced workforce and a determination to stay in touch with the latest trends and equipment in the industry, Jennings Surfacing provides the most effective driveway and paving service in the local area. Anyone looking to freshen up their home will benefit from what the firm has to offer.