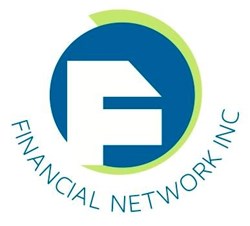 St. Louis, MO (PRWEB) January 10, 2014
As Vice President of Business Development, Slyman's management role will ensure that current clients of Financial Network Inc. will be fully serviced and informed of all available products. Slyman will also be developing creative new ways for clients to grow their business, while serving as a knowledgeable client resource.
With a professional background in the financial industry, as well as in the information technology industry, Slyman's skill set will be a wonderful addition to the Financial Network Inc. management team.
Slyman holds a degree in Computer Information Systems, in addition to previous experience with a large organization as a Computer Programmer and Analyst. She also has worked as a Wholesale Account Executive, where Slyman sold to mortgage brokers, banks and credit unions, earning the Number One Representative in Missouri title. From there, Slyman moved into the credit lending industry, leading business development for a local Credit Union Service Organization. The main responsibility Slyman held in this role was to help credit unions grow their loan portfolio and outsource other non-profit lending scenarios.
Slyman is enjoying the new role at Vice President of Business Development at Financial Network Inc. and is confident that the New Year will bring more successes for Financial Network Inc.'s clients.
About Financial Network Inc.
Through 30 years of providing custom credit lending solutions, Financial Network, Inc. stands as the market expert in robust credit lending platforms.  Based on Financial Network Inc.'s experience creating truly custom products, Financial Network Inc. has assembled FNI Turnkey and FNI Turnkey Plus solutions.  These FNI Turnkey solutions are the culmination of the best practices that can only come from years of experience.  For clients seeking a fully customized solution, FNI has custom solutions in place with 3 of the 5 largest U.S. banks and lending institutions. These solutions include; rapid deployment of processing architecture, customized risk and application processing to lender specifications, multiple partner interface standards supported, complementary partner to lender internal resources to achieve processing goals and cost effective implementation and transaction pricing model.
For more information on Financial Network Inc.'s products and services, please visit the website at http://www.financialnetworkinc.com or call toll free 800–997–1104.