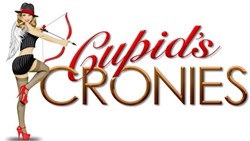 Where Headhunting meets Matchmaking
Minneapolis, MN (PRWEB) January 02, 2014
Minneapolis, MN Matchmaker and dating expert April Davis, of Cupid's Cronies, announces the expansion of her matchmaking and dating services to Colorado, Chicago, Florida and rural areas across the Midwest.
Cupid's Cronies is the premier matchmaking and dating service in Minneapolis, MN, focusing on boutique and high-end matchmaking not just for busy professionals, but for anyone who is sick of the local dating scene and would like to have the help of a Dating Coach and Matchmaker. The service has been around since 2010, providing dating and matchmaking services to busy executives, business professionals, and individuals looking for help with their dating life in the Minneapolis-area.
Now, Davis and her team are expanding their services across the country.
"Cupid's Cronies has built a following of more than 2,000 clients and potential matches in Minnesota, and we're ready to expand our service and difference to individuals in Miami, Chicago, Montana, Colorado and to rural folks just like me," said April Davis, founder and lead matchmaker at Cupid's Cronies. "We're proud of our proven track record of finding matches for even the pickiest people, and we can't wait to help new folks in new places."
Cupid's Cronies has hired matchmaking experts in Miami, Chicago, Vail, Montana, and rural Midwest areas to help expand their growing business and provide regional knowledge and expertise to each area. Davis, a native Minnesotan and small-town girl, is a former SnoCross professional and avid outdoorsman and hunter. Her deep knowledge of rural areas and rural dating life makes her an expert in the expanding field of rural matchmaking.
Cupid's Cronies is also committed to giving back to the communities it serves, donating 10% of profits to local non-profits in each area it serves.
See a complete list of new areas Cupid's Cronies is serving at http://www.CupidsCronies.com.
For information about Cupid's Cronies' charitable work and commitment to donations, visit http://www.CupidsCronies.com/AboutUs.