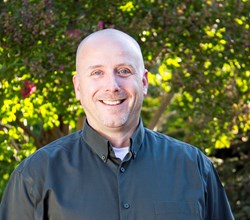 "This transition is an exciting opportunity for The Hignell Companies as we continue to pursue new development and growth opportunities.
Chico, California (PRWEB) January 08, 2014
The Hignell Companies has named Mike Rossman as the new Chief Financial Officer beginning January 1, 2014.
Mike Rossman has been serving as the Director of Project and Investor Development for the past 18 months and in this transition to CFO will retain a portion of the multi-family development work. Looking at this new position, Mr. Rossman commented, "I am excited to be able to do the things I enjoy related to multi-family and development, but use my skills in a new arena. Vito has left a solid foundation to build on so I believe the transition will be smooth. I am also thrilled with the incredible team I will be working with in the accounting division."
After 9 years of service at The Hignell Companies, current CFO Vito Mule' will be transitioning back to Salinas where he will be using his vast experience to consult and strategize with a growing company. This move will allow Mr. Mule' to be closer to his children and grandchildren, and continue to share his skills with a company that is positioned for growth.
Mr. Mule' will be assisting in the first quarter of 2014 to help make the transition smooth. Considering this move, Vito said "I am committed to working with Mike Rossman to transfer the knowledge and systems I have put in place, and helping to ensure that the transition is as seamless as possible."
With this transition on the horizon, The Hignell Companies CEO and President Philip Larios indicated, "I am excited for Vito's new opportunity. He is ending well and will have the opportunity to share his skills with others. Mike has great operational background and this transition is an exciting opportunity for The Hignell Companies as we continue to pursue new development and growth opportunities."
About The Hignell Companies
For over sixty years and with the highest standards of excellence and integrity, The Hignell Companies have served Northern California in the areas of residential and commercial property management; homeowner association management; brokerage; and professional home maintenance services including painting, electrical, plumbing, heating and air, cleaning, home remodeling, and construction services. Deeply committed to the purpose of "Creating Caring Communities that Transform Lives," The Hignell Companies continue to pioneer creative and lasting paths to success in these areas of service. As industry leaders in the field of property owner's association management, The Hignell Companies prove the depth of their commitment to serving with excellence the people and businesses of Northern California.