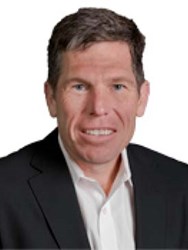 Our supplier network is constantly growing. Distribution is a healthy industry and an area that we are qualified to pursue.
Addison, IL (PRWEB) December 31, 2013
B2B Industrial Packaging, one of the fastest growing privately held industrial packaging providers in the U.S., just announced that it is making a concerted push into the packaging products for commercial printers market. While this is a sector that the company has always served, it is now offering a full line of products that will especially appeal to commercial printer clients—specifically a wide selection of tape, void fill and corrugated boxes.
"It happens that we are close to Chicago and that there 100s of commercial printers in our immediate area," explained B2B Industrial Packaging vice president Pat Yonkus. "But we also have many commercial printer clients across the U.S. This has always been a good vertical market for us, so we've decided to amp up our efforts in the coming months."
B2B Industrial Packaging sells industrial packaging supplies to commercial printer clients that range in size from small, growing companies to some of the largest regional commercial printers.
Another sector that the company will be focusing on in coming months is distribution centers—made possible by the recent opening of the Dallas office and the resulting access to new industrial packaging supply vendors that will serve that market well.
"We have historically focused on manufacturers rather than distribution centers," Yonkus said. "Our sales force is learning new skill sets every day and our supplier network is constantly growing. Distribution is a large, healthy industry and an area that we are qualified to pursue."
Servicing more than 4,000 active clients, B2B Industrial Packaging sells a full range of packaging equipment and supplies including strapping and stretch wrap to clients primarily in the Central Great Lakes, California, Texas, North Carolina and Mexico. B2B Industrial Packaging is unique in that it also operates a state-of-the-art strapping tool repair facility that services the entire U.S. To contact B2B Industrial Packaging, call 1-877-222-5747, email Kim Calcagno at kcalcagno(at)b2bind(dot)com, or visit http://www.B2BInd.com.
Media Contact:
Jeanna Van Rensselar, Smart PR Communications: Jeanna(at)SmartPRCommunications(dot)com
630-363-8081
B2B Industrial Packaging™ is a trademark of B2B Industries. All other company and product names may be trademarks of respective companies with which they are associated.