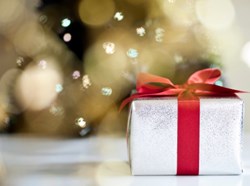 Lincoln, RI (PRWEB) December 30, 2013
Jewelry, electronics and other valuables make for popular gifts during the holidays. But they can be costly to replace if lost or stolen, so Amica Insurance suggests getting those gifts insured.
"Check with your insurance company to make sure gifts are covered under the personal property coverage included in your homeowner's policy," said Lisa St. Onge, an assistant vice president with Amica. "Some items might need additional coverage, so if you're at all unsure of your policy's details, it's always best to check with your insurance company."
Amica also suggests doing the following:

Keep jewelry and other expensive items in a secure place. Consider storing them in a safe or safety deposit box if they're not frequently used.
Make sure items are appraised, and keep a copy of the appraisal in case you need to file a claim.
Write down the serial numbers on electronics and other gifts.
Hold on to copies of receipts.
St. Onge said it's also smart to have an inventory of items and photos of your valuables, in the event they're ever lost or stolen.
About Amica Insurance
Amica Mutual Insurance Co., the nation's oldest mutual insurer of automobiles, was founded in 1907. The company, based in Lincoln, RI, is a national writer of automobile, homeowners, marine and personal umbrella liability insurance. Life coverage is available through Amica Life Insurance Company, a wholly owned subsidiary. Amica employs more than 3,200 people in 40 offices across the country.
CONTACT: Vince Burks, Corporate Communications, 50 Amica Way, Lincoln, RI 02865-1155, 800-652-6422, ext. 24563
Twitter: Amica
Facebook: Amica Mutual Insurance Co.