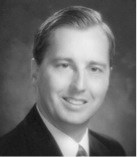 Los Altos, CA (PRWEB) January 08, 2014
Haute Living Real Estate Network will feature John Forsyth James as a preferred luxury real estate professional. This exclusive circle of leading real estate agents reveals extravagent homes and stunning properties to the affluent buyers and homeowners looking to buy the best of the best in residential listings. Featuring properties with over-the-top amenities in the world's most exclusive locations, members of the Haute Living Real Estate Network ensure that readers are exposed to the finest that the market has to offer.
About Haute Living Real Estate Network
Haute Living Real Estate Network specializes in sourcing top luxury real estate professionals, growing the most prominent haute directory for exceptional listings. The network website is an online destination for real estate related news and features blog posts that provide up-to-date information on affluent markets and architectural developments across the world. Access all of this information by visiting http://www.hauteresidence.com/
About John Forsyth James
John brings to Alain Pinel Realtors a wealth of knowledge, professionalism and over 20 years of experience successfully representing clients on the peninsula. Specializing in the San Francisco peninsula towns, John has earned a superior position of credibility among his real estate colleagues within the community and believes in building business relationships into lasting friendships.
To learn more, visit John Forsyth James' Haute Real Estate Network profile.