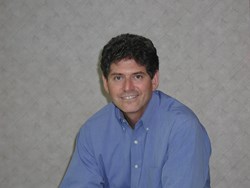 Montgomery, AL (PRWEB) December 30, 2013
Dr. Wayne Yarbrough offers an alternative gum disease treatment in the form of the Laser Assisted New Attachment Procedure (LANAP). This laser gum surgery is minimally invasive and can actively promote bone regeneration.
There are a few ways that bone density loss can occur in association with periodontal disease. Severe gum disease can cause damage to the bone supporting the teeth as well as the gum tissue and the teeth themselves. However, if teeth are damaged and lost, this can also have a negative effect on bone density levels. Without the stimulation normally provided by teeth, bone density will decrease as the jaw bone stops maintaining itself. This has many negative consequences for people, from changes in facial appearance to loss of tooth prosthetic options. When bone loss is severe, for example, tooth replacements like dentures are no longer feasible because the remaining bone cannot support the dentures.
Fortunately, LANAP with Dr. Yarbrough can remove gum disease and reduce the risk of tooth loss. The laser used during the procedure can actually help teeth reattach to the bone because of the growth generated by the laser stimulation. The laser itself does not prevent loss of bone, but if teeth successfully reattach, their presence will prevent loss of bone density. LANAP also improves the likelihood of patients keeping their teeth in a few other ways. Dr. Yarbrough can perform the procedure without any cutting or suturing, which lowers the chance of complications like infection. Since no gum tissue is lost, patients' teeth are still protected after the procedure. Finally, LANAP has a high success rate in removing periodontal disease, limiting damage done to both teeth and bone.
The sooner that patients seek treatment for gum disease, the more likely it is that they will be able to keep their natural teeth and avoid undesirable outcomes like bone density loss. Laser gum surgery with Dr. Yarbrough is a proven effective way to remove gum disease and fight the loss of teeth and bone density. People with periodontal disease can call Dr. Yarbrough's office to learn more about LANAP or set up an appointment.
About the Doctor
Dr. Wayne Yarbrough is a periodontist offering personalized dental care for patients in Montgomery, AL since 1984. Dr. Yarbrough graduated from the University of Alabama and the University of Alabama Dental School, and received his certificate in periodontics. He is part of one percent of dental professionals providing the LANAP FDA cleared laser procedure for gum disease and periodontal treatment. To learn more about Dr. Yarbrough and his dental services visit his website at http://www.yarbroughperiodontics.com and call (334) 230-5288.