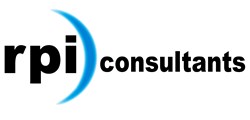 Baltimore, MD (PRWEB) January 07, 2014
RPI Consultants, a Baltimore headquartered professional services firm known for its business process improvement and Enterprise Content Management (ECM) implementation and integration expertise, has expanded its essential offerings for Perceptive Content / ImageNow solutions.
Perceptive Content / ImageNow is a robust, enterprise-class content management solution that is highly customizable to fit specific business needs. As a result of customization, the available one-size-fits-all help files and other documentation often do not answer inquiries users have about an organization's specific ImageNow environment. RPI Consultants recognizes the value of customized documentation for its clients and has begun to offer tailored ImageNow documentation specific to its clients' unique business practices.
RPI's ImageNow consultants have over twelve years of experience designing, implementing, and administering ImageNow systems and providing industry-related best practices. RPI offers new documentation customized to clients' specific ImageNow configuration, including Perceptive Content / ImageNow w user guides and job aids for individual tasks and users. RPI will also bring any existing documentation up to date to match a production ImageNow environment and any improvements that have been made. Some of the ImageNow documentation offerings include:

Business process flow diagrams
iScript requirements and process
End user eForm manuals
Job Aids
User Guides
Integration points with other software systems
In addition to RPI's Perceptive Content / ImageNow documentation services RPI continues to offer Perceptive Software related services including:
Custom iScript and eForm development
Remote Perceptive Content / ImageNow administration
Perceptive Content / ImageNow Upgrades
Mirroring of Perceptive Content / ImageNow test and production environments
Solution design for accounts payable, human resources, contracts, admissions, and all other departments both common and unique that may exist within organizations
About RPI Consultants
RPI Consultants was founded as an ERP, document imaging, and workflow solution design and implementation firm focused on delivering best practices through technology, systems integration, and process redesign. The RPI team includes certified technical and functional experts in Lawson, PeopleSoft, ImageNow, Brainware, and Kofax as well as other automation technologies to enhance the procure-to-pay, financial reporting, human resources, and other imaging and business related processes.