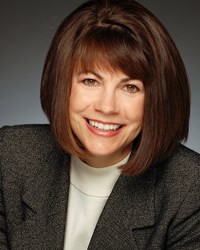 San Jose, CA (PRWEB) January 14, 2014
On Saturday, January 18th, CONNECT! Online Radio Show for Professional Sellers listeners will have the privilege to hear from sales expert Colleen Stanley. This broadcast, titled "Emotional Intelligence for Sales Success," will enable sellers to tap into the power of emotional intelligence to overcome frustration when confronted with tough selling situations.
Stanley is the founder of SalesLeadership, Inc. and the creator of the EI Selling System®, a powerful sales program that integrates emotional intelligence skills with consultative selling skills. She is also the author of author of "Growing Great Sales Teams" and "Emotional Intelligence For Sales Success." With a monthly column in "Business Journals" nationwide and an impressive client list, Stanley has a wealth of insights to offer CONNECT! listeners.
During the hour-long interview, host Deb Calvert, founder of People First Productivity Solutions, will interview Stanley about her latest book, "Emotional Intelligence for Sales Success." They will discuss how sellers can apply the principles of Emotional Intelligence, what it is, and how understanding empathetic connections builds trust and closes more sales.
Calvert and Stanley will answer listener questions live on air. Listeners can send questions in before the broadcast by sending an email to Deb Calvert at deb[dot]calvert[at]peoplefirstps[dot]com. Listeners may also call in live during the broadcast by dialing (347) 202-0896. To tune in on Saturday, go to the show's page on Blog Talk Radio. For those who can't make it on Saturday, the radio show archives will be updated immediately following the show. Interested parties can listen to this broadcast there, as well as past broadcasts, or download the show from Connect1 on iTunes as a podcast.
About:
CONNECT! Online Radio Show for Professional Sellers was developed to help sellers "Ignite (their) Selling Power in Just an Hour!" Hosted by Deb Calvert, a former Fortune 500 exec and author of "DISCOVER Questions™ Get You Connected," CONNECT proudly boasts several thousands of listeners and a stellar roster of guests. The radio show is one branch of the CONNECT! Community, which provides discussion groups, books, blogs and other resources for selling professionals, leaders and emerging leaders, trainers, coaches and individuals. Founded in 2006 by Deb Calvert, People First Productivity Solutions operates with the mission: "We Build Organizational Strength by Putting People First."