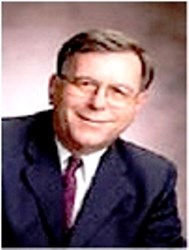 San Jose, CA (PRWEB) January 28, 2014
People First Productivity Solutions, a San Francisco Bay Area based training and development company, invites professional sellers to join sales coach and host Deb Calvert on Saturday as she interviews Paul McCord. McCord, a renowned authority in lead generation and personal marketing, will be sharing with listeners how they can most effectively connect with prospects in this broadcast of CONNECT! Online Radio Show, "Why Your Prospecting Isn't Connecting with Your Prospects."
McCord is President of McCord Training and Development and a top 30 Sales Guru. With over three decades of in-the-trenches sales, management and consulting in the business-to-business realm, he specializes in lead generation, using social media as a prospecting tool, referral selling, networking, cold calling and other tools and strategies to find and connect with prospects. He is the author of three best-selling sales books and works with sales teams to develop more effective strategies for connecting with high quality prospects.
During his interview with Calvert, McCord will discuss what he's learned from experience, and will offer new strategies for connecting with prospects. Calvert and McCord will also discuss why some sellers may not be successful in getting through to prospects and how they can change their behaviors to truly make that connection.
The broadcast will begin at 9:00 am PST. Sales people looking for on-air coaching can call in live to ask their questions, or submit questions ahead of time by sending Deb Calvert an email. Once completed, the broadcast will also be made available in the CONNECT! Online Radio Show archive and can be downloaded on iTunes as a podcast.
To listen live, visit the show page on BlogTalkRadio. Listeners with questions can dial (347) 202-0896 or use the BlogTalkRadio IM feature during the broadcast.
About:
CONNECT! Online Radio Show for Professional Sellers was developed to help sellers like you "Ignite Your Selling Power in Just an Hour!" Hosted by Deb Calvert, a former Fortune 500 executive and author of DISCOVER Questions™ Get You Connected, CONNECT proudly boasts thousands of listeners and a stellar roster of guests. The radio show is one branch of the CONNECT! Community which provides discussion groups, books, blogs and other resources for selling professionals, leaders and emerging leaders, trainers, coaches and individuals. Founded in 2006 by Deb Calvert, People First Productivity Solutions operates with the mission: "We Build Organizational Strength by Putting People First."