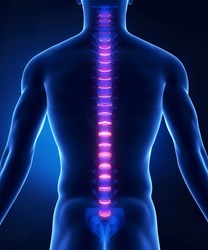 ChiroSecure Professional Liability Program
Scottsdale, AZ (PRWEB) January 01, 2014
In today's fast moving healthcare marketplace the terms and conditions of practice, including sometimes stringent regulations and compliance requirements, are a rapidly changing environment for the doctor of chiropractic. On the national and state levels, rules and compliance demands are now extending into areas that were not even on the risk management radar a few short years ago. Issues such as documentation requirements, arbitrary utilization limits, informed consent and issues relating to telling patients about other forms of treatment available can and have caught DCs unaware, unprepared and exposed.
ChiroSecure is responding to this rapidly evolving professional liability landscape with new online resources aimed at providing doctors of chiropractic with practical, high-priority information that can be applied in daily practice procedures. These resources will be presented in topical, well-digested segments the goal of which is to both alert practitioners to emerging trends and specific new requirements, as well as underscore key elements of a practitioner's ongoing obligations.
Doctors of chiropractic are also practicing in an environment where regulatory boards are far more aggressive and expansive in their activities than they have ever been. The range and nature of items that concern a regulatory board is powerfully illustrated by a glance at the list of actions, as specified in the California state regulations, which are defined as "unprofessional conduct," and you can see what I am talking about. These are the sorts of issues on which the California Board of Chiropractic Examiners is obliged to act:
(a) Gross Negligence
(b) Repeated Negligent Acts
(c) Incompetence
(d) Excessive Treatment
(e) Conduct Endangering Public
(f) Administering to Oneself Drugs/Alcohol
(g) Conviction of a Crime Related to Chiropractic Duties
(h) Conviction of a Crime Involving Moral Turpitude/Physical Violence/etc.
(i) Conviction of a Crime Involving Drugs or Alcohol
0) Dispensing Narcotics/Dangerous Drugs/etc.
(k) Moral Turpitude/Corruption/etc
(I) False Representation
(m) Violation of the ACT/Regulations
(n) False Statement Given in Connection with an Application for Licensure
(o) Impersonating an Applicant
(p) Illegal Advertising related to Violations of Section 17500 BP
(q) Fraud/Misrepresentation
(r) Unauthorized Disclosure of Patient Records
(s) Employment/Use of Cappers or Steerers
(t) Offer/Receive Compensation for Referral
(u) Participate in an Illegal Referral Service
(v) Waiving Deductible or Co-Pay
(w) Fail to Refer Patient to Physician/Surgeon/etc.
(x) Offer or Substitution of Spinal Manipulation for Vaccination
California Code of Regulations (CCR) Section 317
This real world example should convince even the most skeptical practitioner of the critical need to be fully tuned into the rules and regulations, how they are being interpreted, and how they are being enforced. In this, information is the key.
At ChiroSecure, we understand the importance and the power of information, especially in circumstances where the practitioner is caught in a situation where they did not know a vital fact that can and does impact the business of their practice. For example, many DCs do not know that in some states laws are on the books which obligate a doctor to the terms of a provider contract simply by accepting and endorsing a check from an insurance company. When a DC banks an insurance company check, they are, as a result, de facto signing a participating doctor contract and agreeing to that company's terms. This has huge implications in terms of compliance requirements and any appeals process if a doctors charges are disputed either by the patient or the carrier.
"The Internet and the immediate availability of social media are a perfect means to support ChiroSecure policy holders and we are excited to be launching this new pool of practical risk management resources," said ChiroSecure President Dr. Stuart E. Hoffman. "In every instance where the speed and accuracy of information can both help DCs manage potentially high-risk situations and provide a new element of peace of mind, we look forward to serving our policy holders and the profession with the gold level type of service our doctors need and deserve."